These students in Mrs. Logsdon's second grade class participated in a class election. These students gave amazing speeches on why their classmates should vote for them. The class President election is an extension activity after students read Grace for President last week.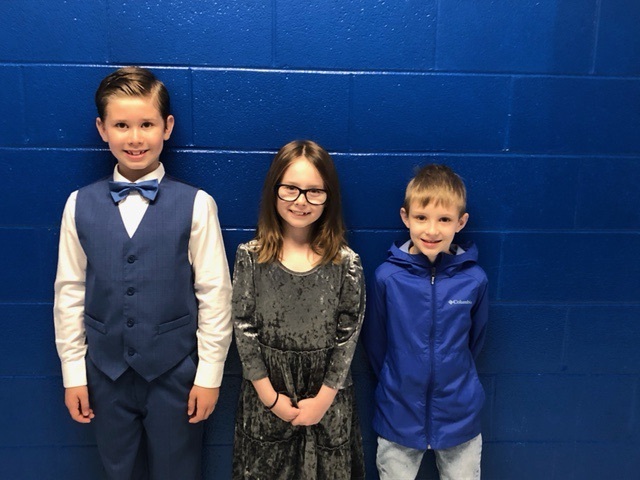 Last Friday, the class of 2022 introduced the 6th grade class to the Water Valley High School. Greeted by the administration and teachers, the students were given a tour of WVHS and introduced to life as a "high school student."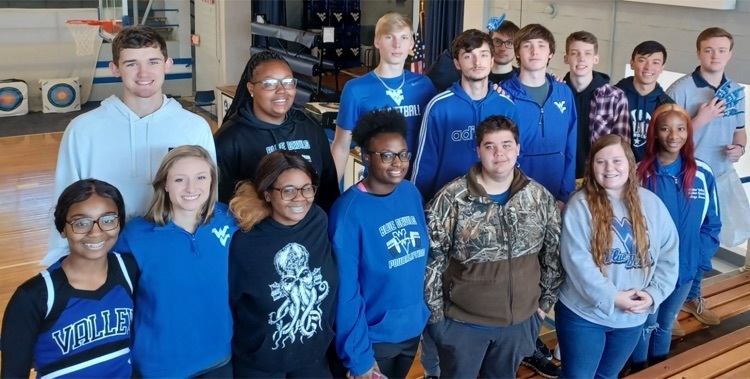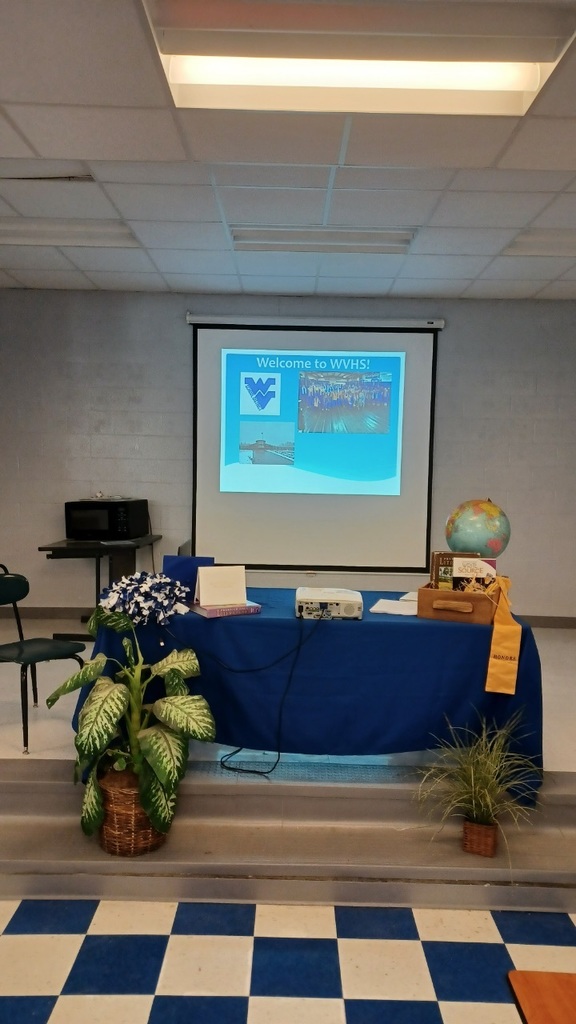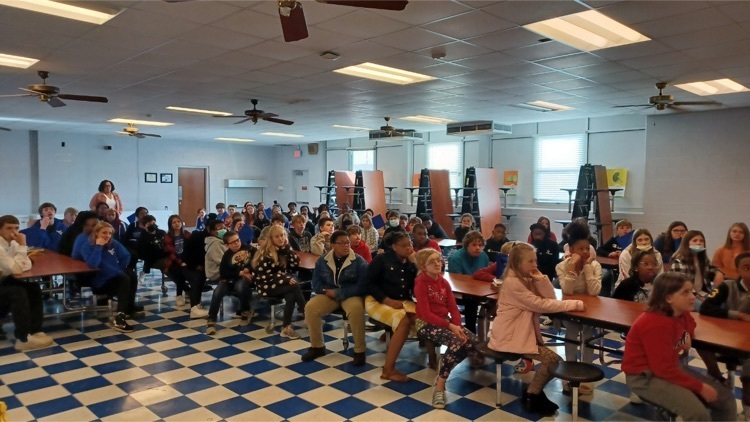 Due to the inclement weather forecast for tomorrow, Water Valley School District will have an early release day on Wednesday, March 30. All after-school activities will be canceled for Wednesday afternoon. We will follow the 60% day schedule with DES dismissing at 11:45 and WVHS dismissing at 12:10.

The 2021-2022 Band participated in the MHSAA State Evaluations at Oxford High School where they scored an overall 1 in Concert and overall 2 in Sight Reading. We are so proud of you! The band is under the direction of Wes Brown.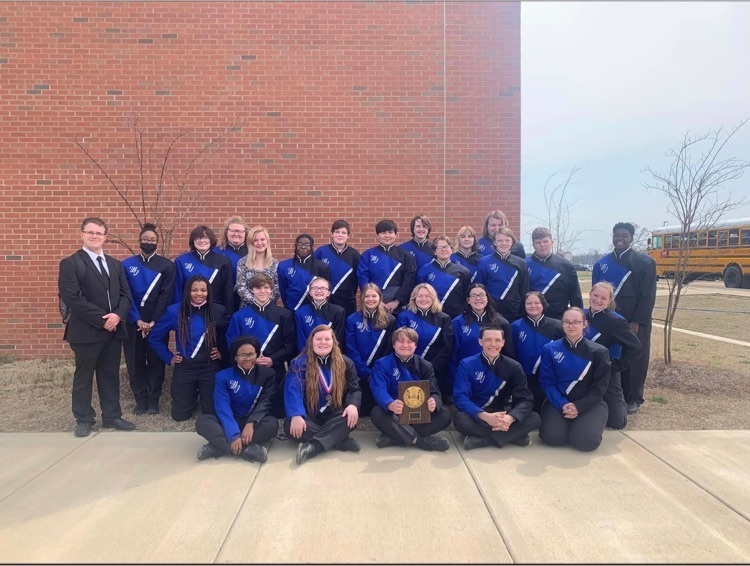 Water Valley High School Science students brought home 5 medals and a trophy from the Region VII Science Fair on Wednesday, March 23rd. All six students qualify for the state level of competition, which will be at the University of Southern Mississippi on April 1st, 2022. Pictured from left to right: Peyton Ferguson, 1st place, Inorganic Chemistry; Mya Harden, 2nd place, Biochemistry; Levi Bryant, 2nd place, Physics and Astronomy and Best in Class for grades 7 & 8; Jasmine Wilson, 2nd place, Biochemistry; Annaliese Coughlin, 1st place, Engineering Mechanics; Gabbie Terrell, 2nd place, Plant Sciences. Congratulations and good luck, students!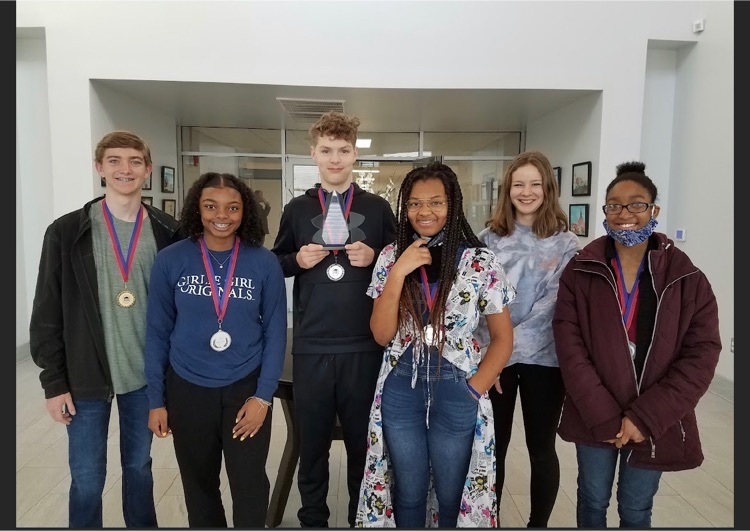 DES students who met their 3rd 9-weeks Accelerated Reader goal enjoyed a visit to the park today!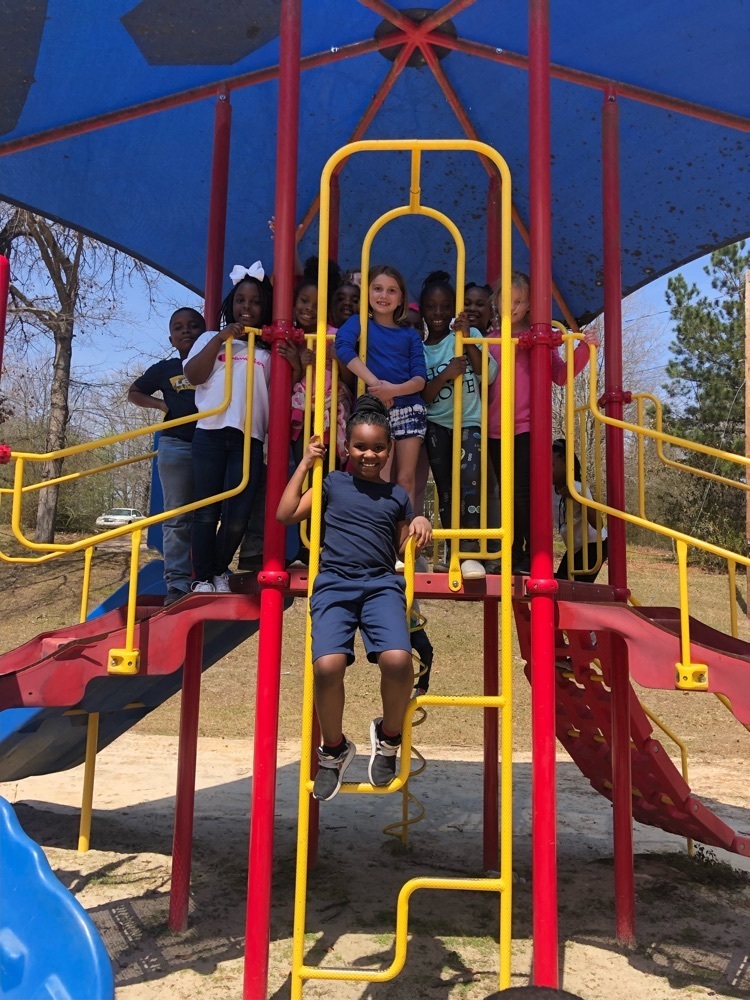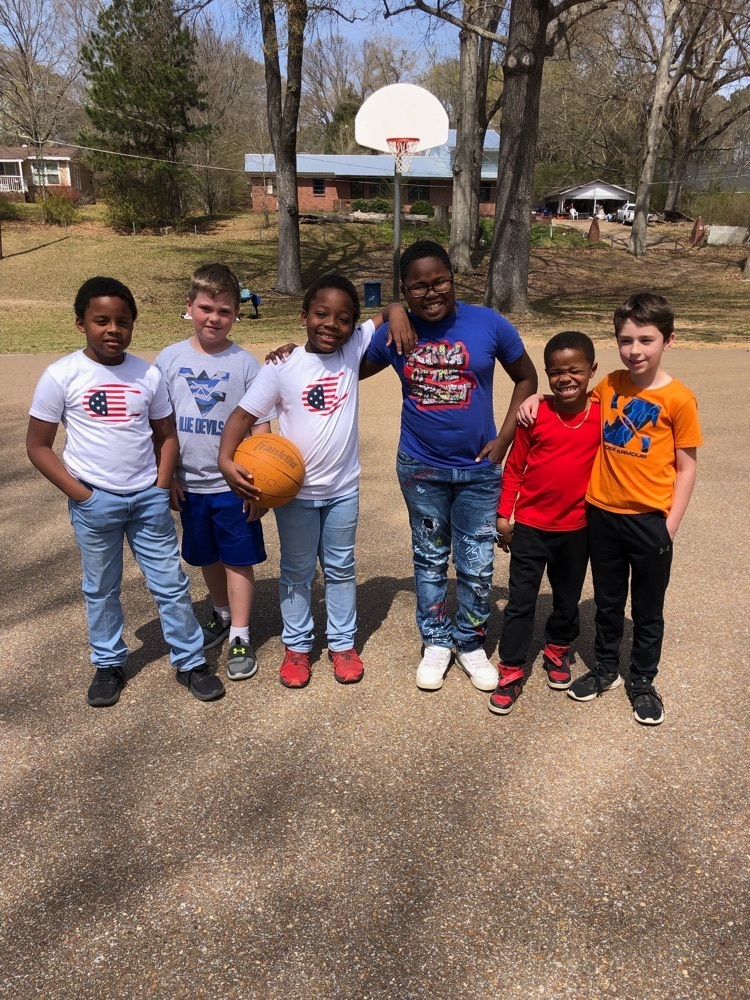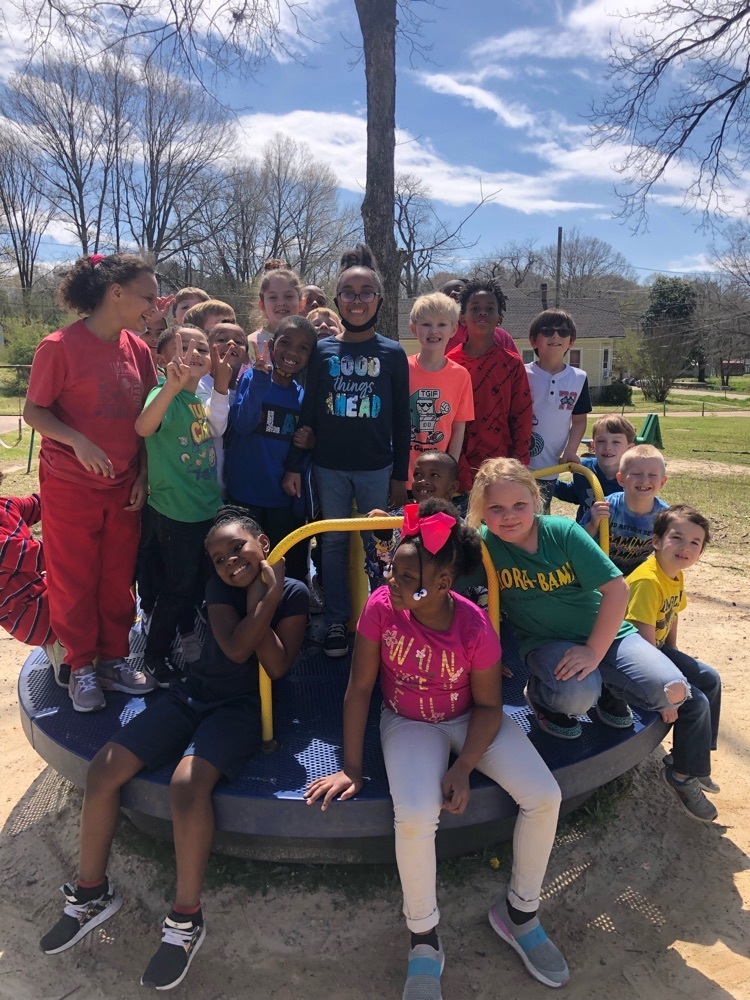 Mr. Barnes, WVHS Counselor will host sessions for current 7th and 8th grade parents on April 4, 2022 (7th graders) and April 11, 2022 (8th graders). The sessions will discuss pathways to graduation and individual student success plans. Meetings will be held in the high school cafeteria at 6:30 P.M.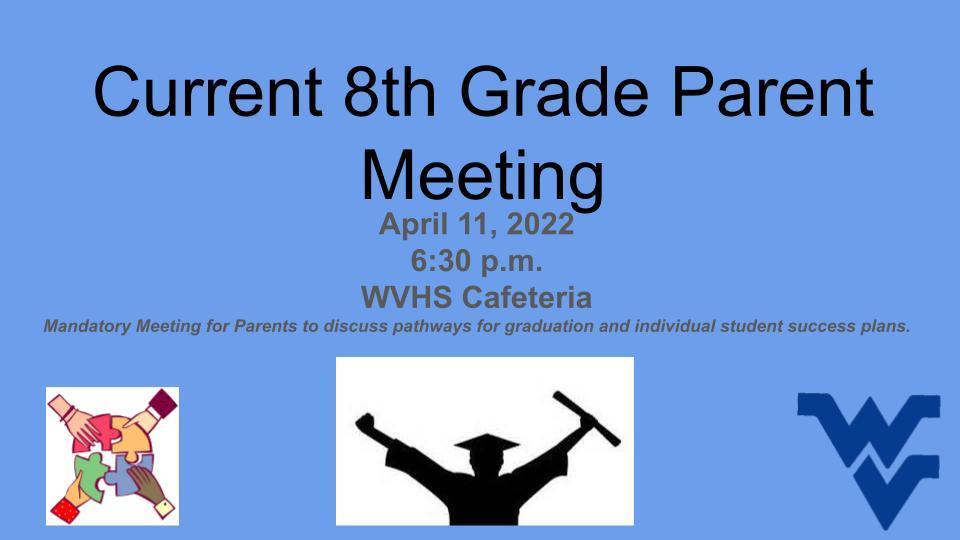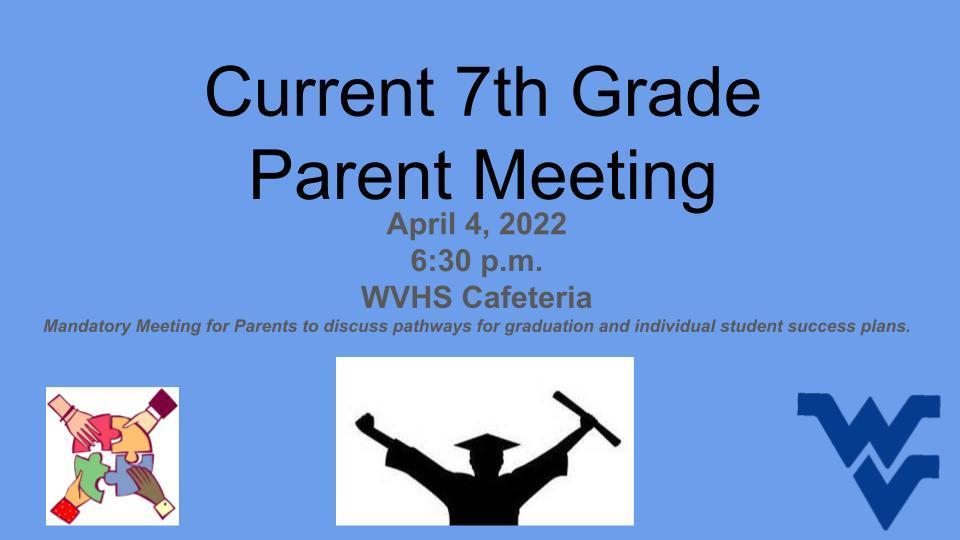 HOSA students at state competition in Jackson on Wednesday and today. Preslee Fischer, Jake Crawford and Evey Brooks competing in Nursing Assistant . Cora Story competing in Physical Therapy.  Bri Parrish is competing in Sports Medicine. All five students advanced to the skills competition which will begin today. Mrs. Chrystee Hamilton is their classroom instructor.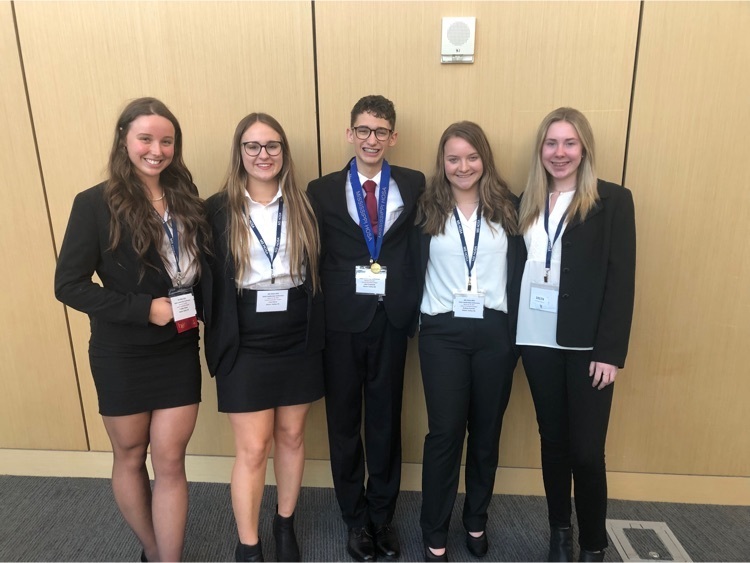 In a joint collaboration, Karen Harris, 9th grade English teacher and Jonathan Barnes, WVHS Counselor hosted a Reality Fair for the 9th grade students today at WVHS. Students were presented a lesson on the importance of GPAs for their future academic and financial success. They were placed in groups, given a monthly salary and navigated to different scenarios to see if they could manage their budgets based on that salary.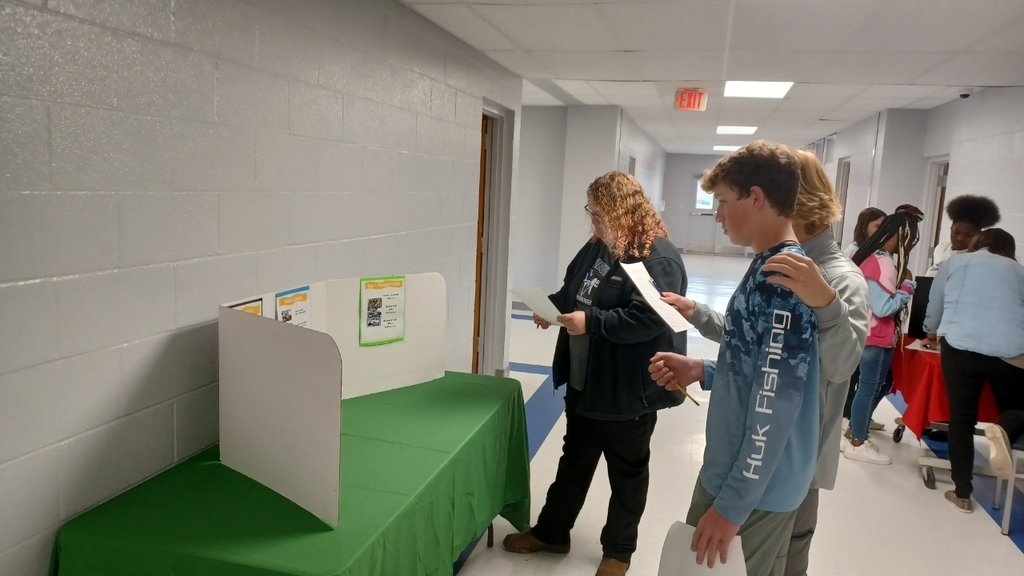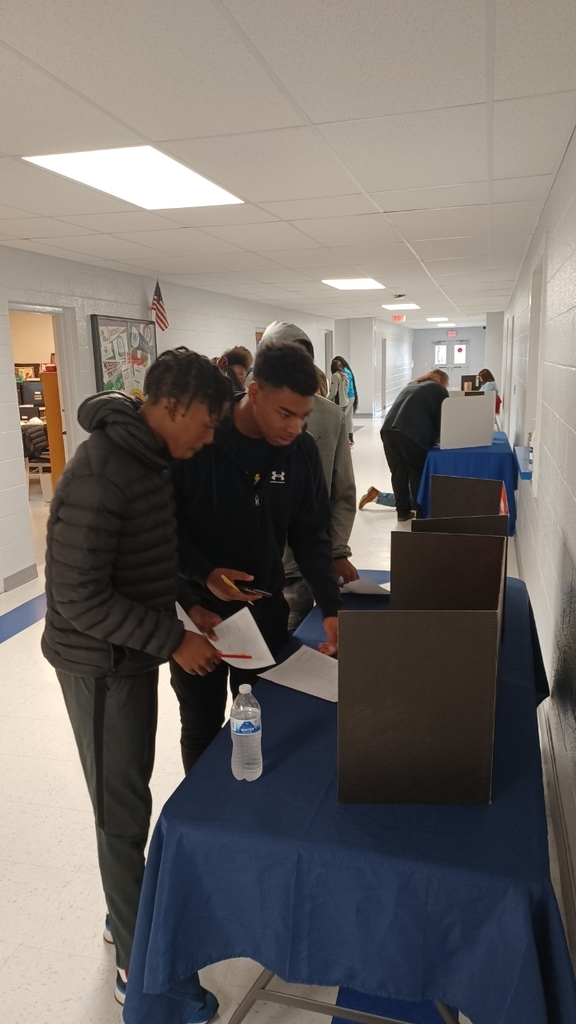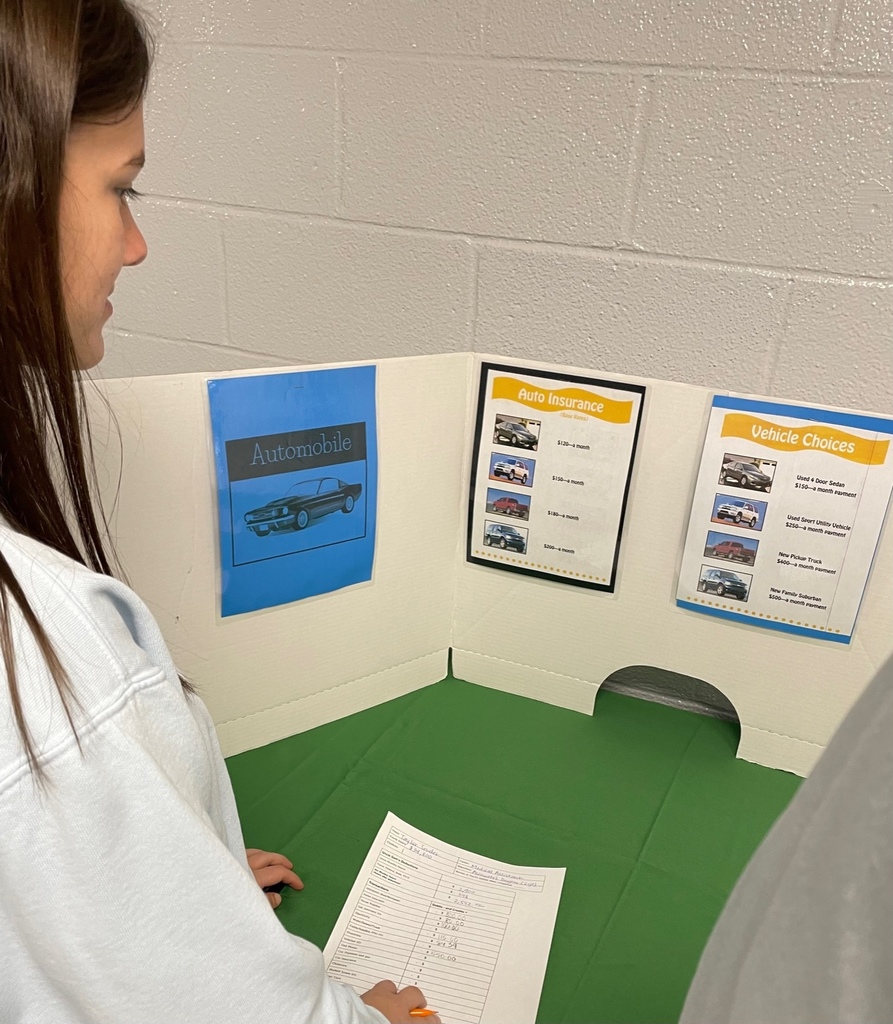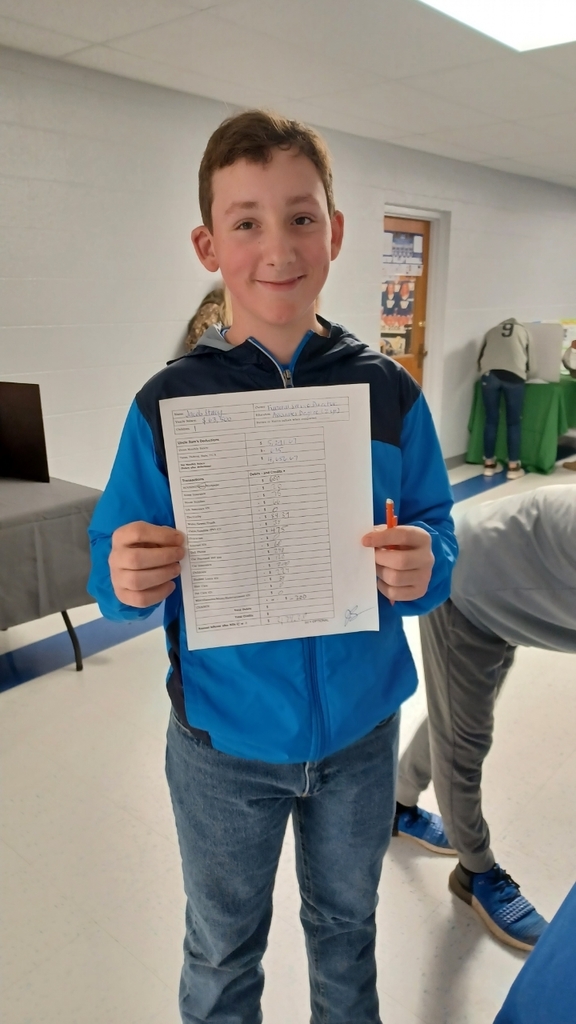 Blue Devil Baseball players from the class of 2020 whose season was halted at the start of the COVID-19 pandemic will be honored in a ceremony Saturday, March 19 between the JV and Varsity games. Honorees will be Martavious Rockett, Taylor Dean, Blayne Clark, Grant Burress and Jacob Truss.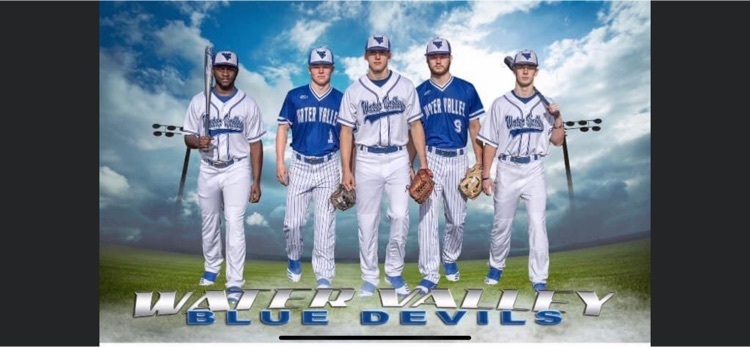 Annual FFA Fern sale!!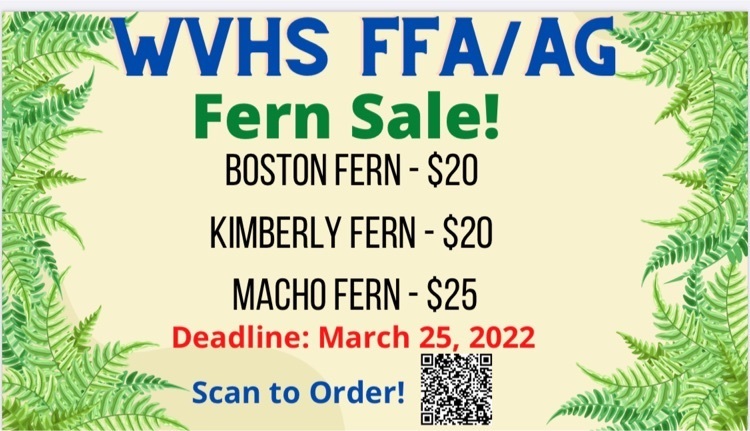 WVHS Juniors Mya Harden, Brianna Parrish and Senior Preslee Fischer attended the Girls Leadership Conference at Roosevelt State Park in Morton MS this past weekend. The girls participated in activities and made new friends that will help develop their leadership skills to use in the future. One of the guest speakers was current Miss Mississippi Holly Brand who is photographed Preslee, Bri and Mya.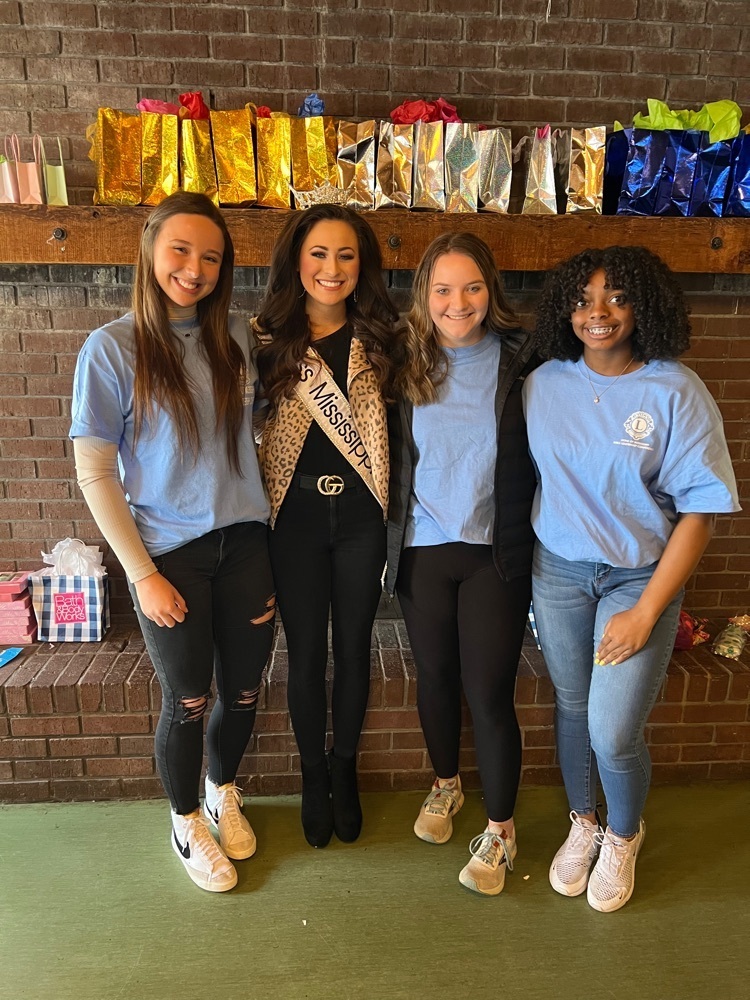 Water Valley Girls placed 2nd at the St Andrew's Invitational in Madison. Sydney Epes placed third with a 70 and Parker Avant (77), Chloe Clement (89) and Ashlyn Darby (108) contributed to the team win.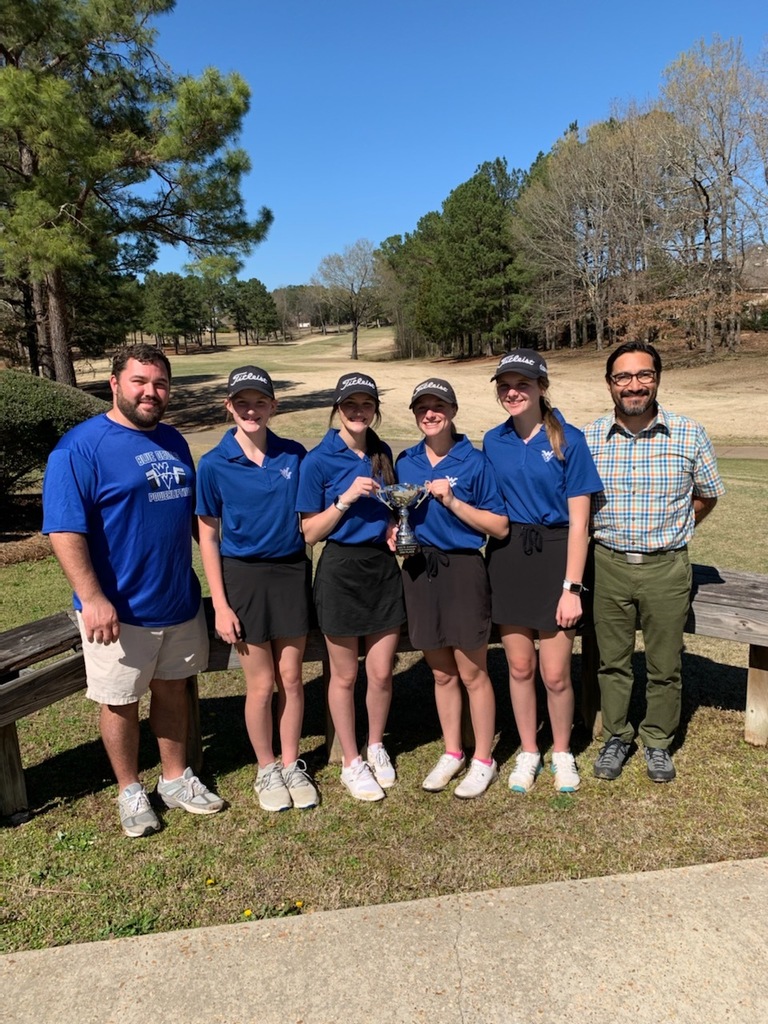 Mrs. Bain's Challenge class at Davidson Elementary School recently had two special visitors visit their class. WVHS Alumni Jessica Lowery shares rock samples, fossils and answers questions about her Geology degree. Author Erin Kirkpatrick shared her book, Family Field Trip. She also introduced the students to a little of Japan's culture and food.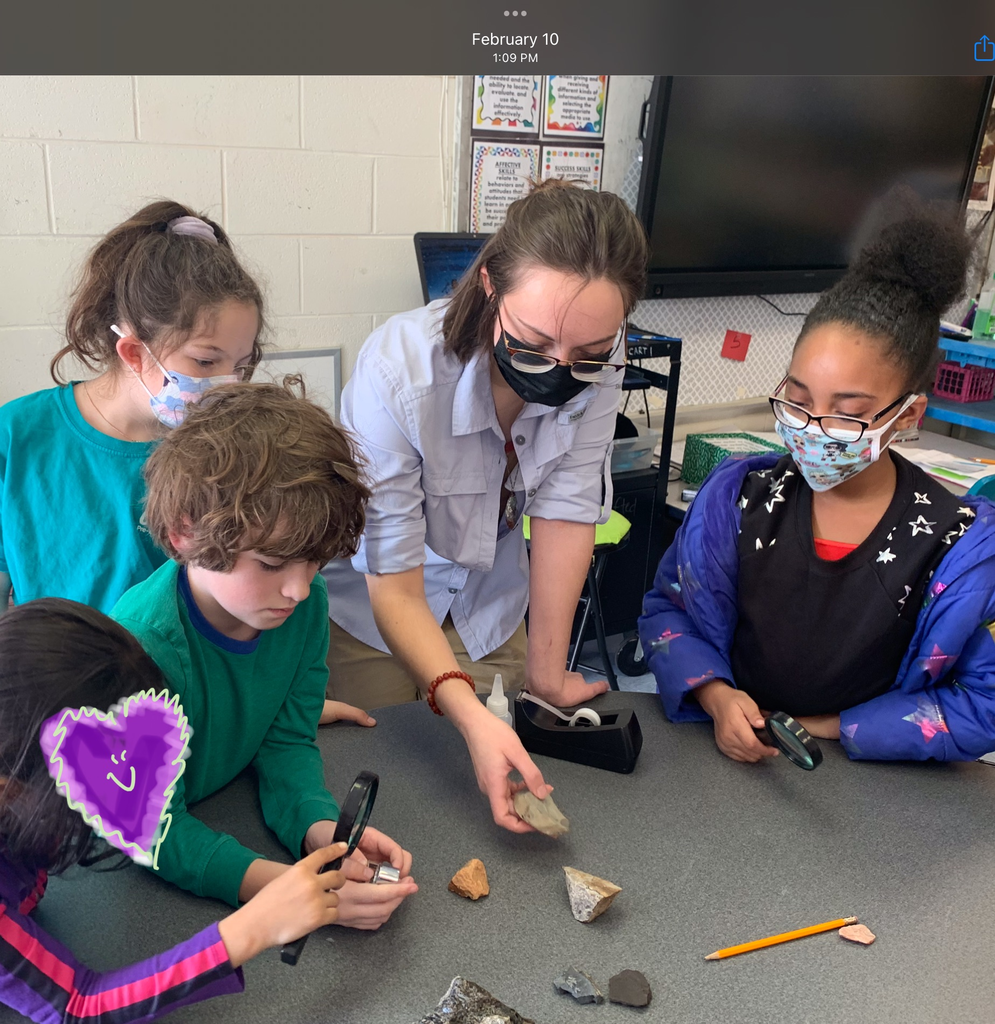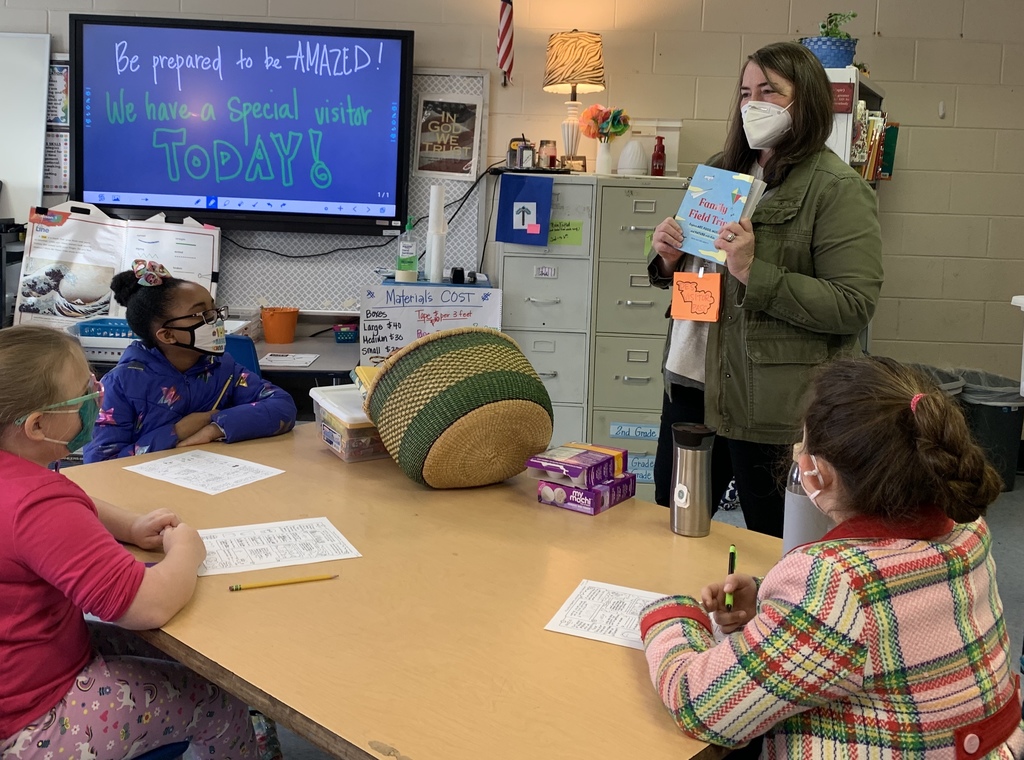 Chloe Clement and Peyton Ferguson were selected by WVHS counselor, Mr. Barnes, and interviewed and chosen by Tallahatchie Valley Electric Cooperative to represent TVEPA in Jackson on March 2nd through March 4th for the Electric Cooperative Youth Leadership Program. The three day program focused on growing leadership skills and enhancing the talents of individuals to prepare for leadership roles. Juniors from all over Mississippi were able to hear from many wonderful government officials including Secretary of State Michael Watson and Governor Tate Reeves, while also engaging in group discussions and activities to better local communities and ultimately the state of Mississippi. All students from this program will also take part in the Washington, D.C. Youth Tour in June. This trip will be a continuation of the workshop in Jackson and allow students to experience the country's capital.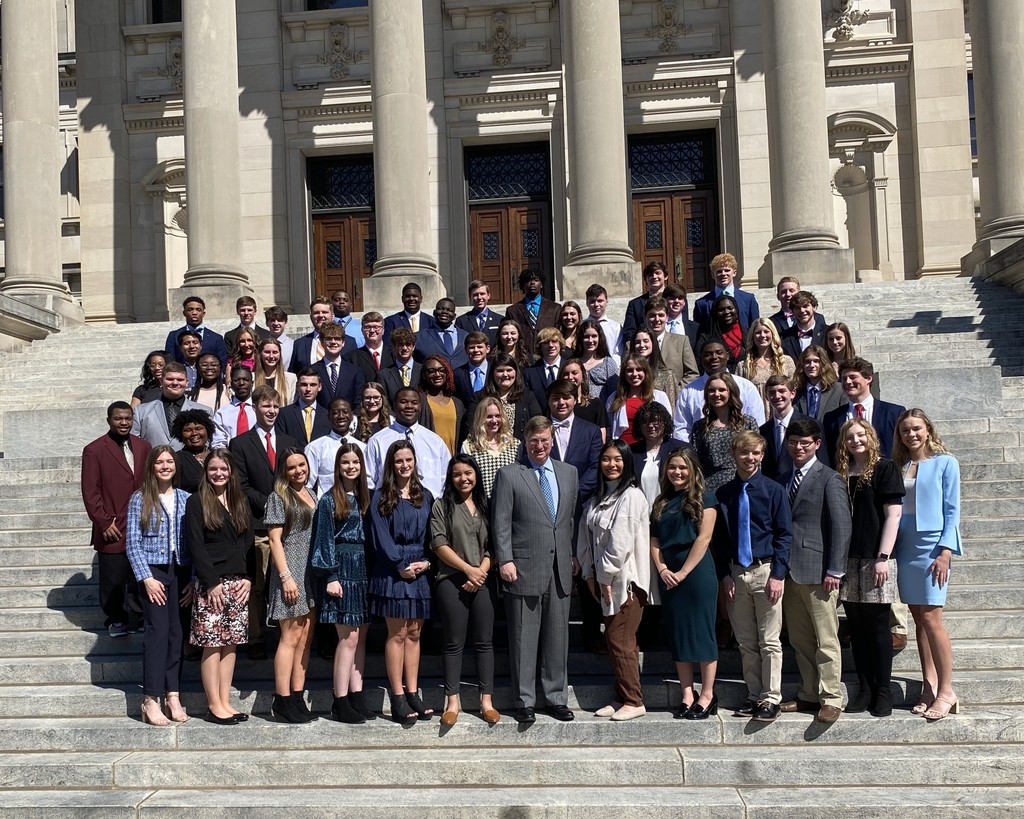 Scholarship Deadlines.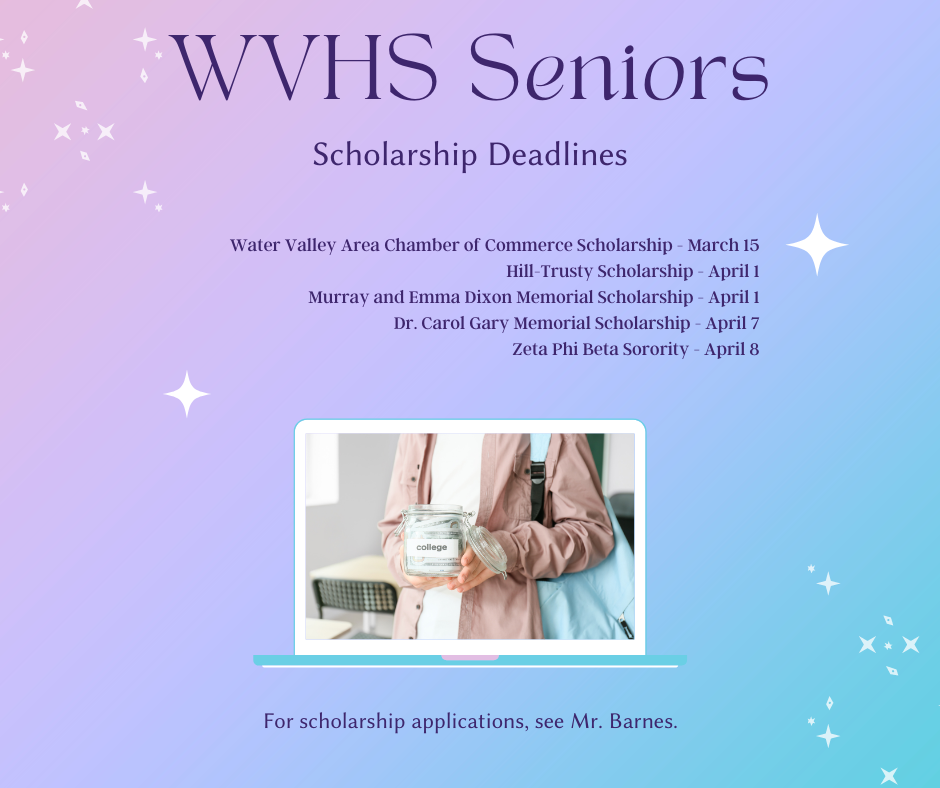 Water Valley High School Junior, Jasmine Wilson was chosen to attend the MS Governor's School. Mississippi Governor's School (MGS) is a tuition-free residential honors program that offers unique creative and academic experiences to students with exceptional abilities and achievements. For two weeks each June, MGS invites rising high school juniors and seniors from all over the state to the campus of Mississippi University for Women. During their time in the program, MGS scholars take rigorous interdisciplinary courses, engage in team building exercises, and create lifelong friendships and memories.

Cameron Tidwell, Jaelyn Isbell, Jeremiah Griffis and Will Sanford are competing today and tomorrow at SKILLS USA in Jackson. They are members of Mr. Lindsey's Carpentry and Construction Class in our CTE Department.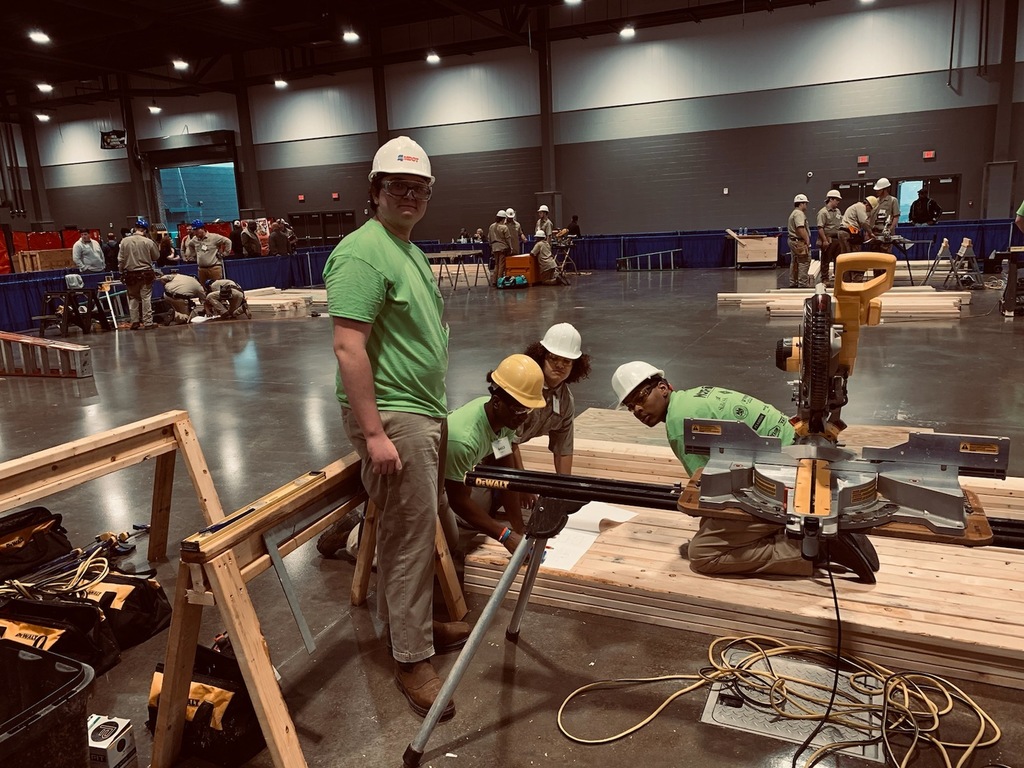 Water Valley Student Council will sponsor the annual Beauty Review on April 21, 2022.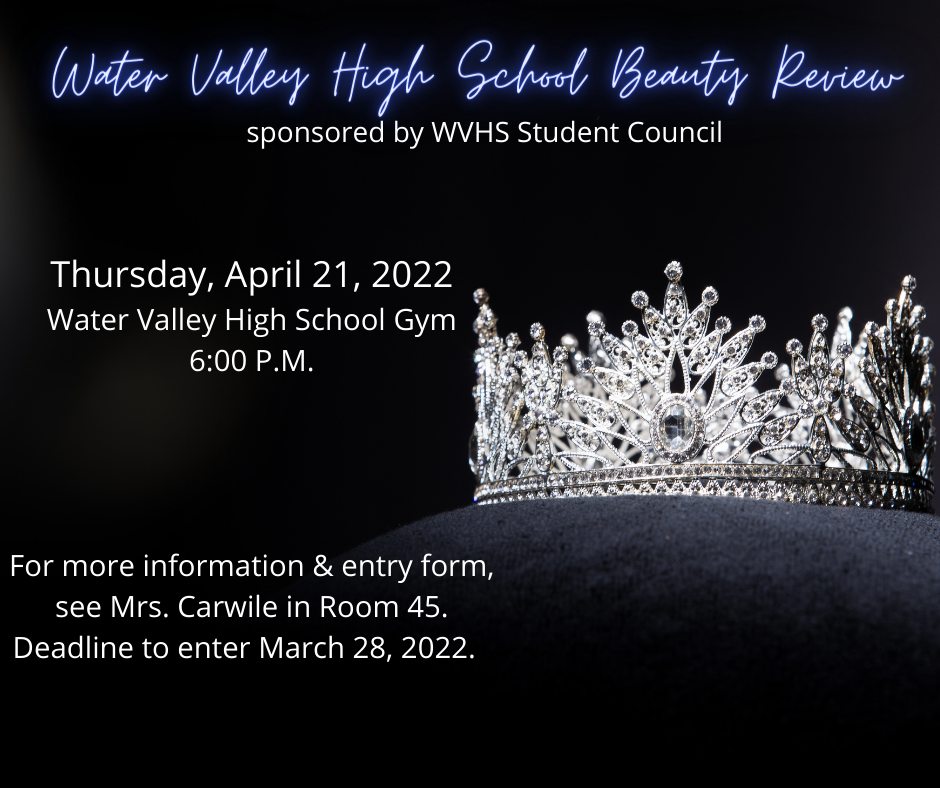 Congratulations to J.P. Williams of Water Valley High School as this month's Q 105's Star Student. J.P. is a senior who has great interest in mathematics and engineering. He planes to pursue a degree in computer engineering. Listen to Q 105 for J.P's interview with the station.