Water Valley High School Senior Ja'Quarrius (Que) Carothers signed to continue his academic and athletic career with Mississippi Delta Community College. Shown with Que are his mom Jacqueline Morgan, grandparents Raymond and Ora Lee Phillips, cousin Raymond Hawkins and WVHS Baseball Coaches Cole Camp and Matthew Wolfenbarger. photo credits: David Howell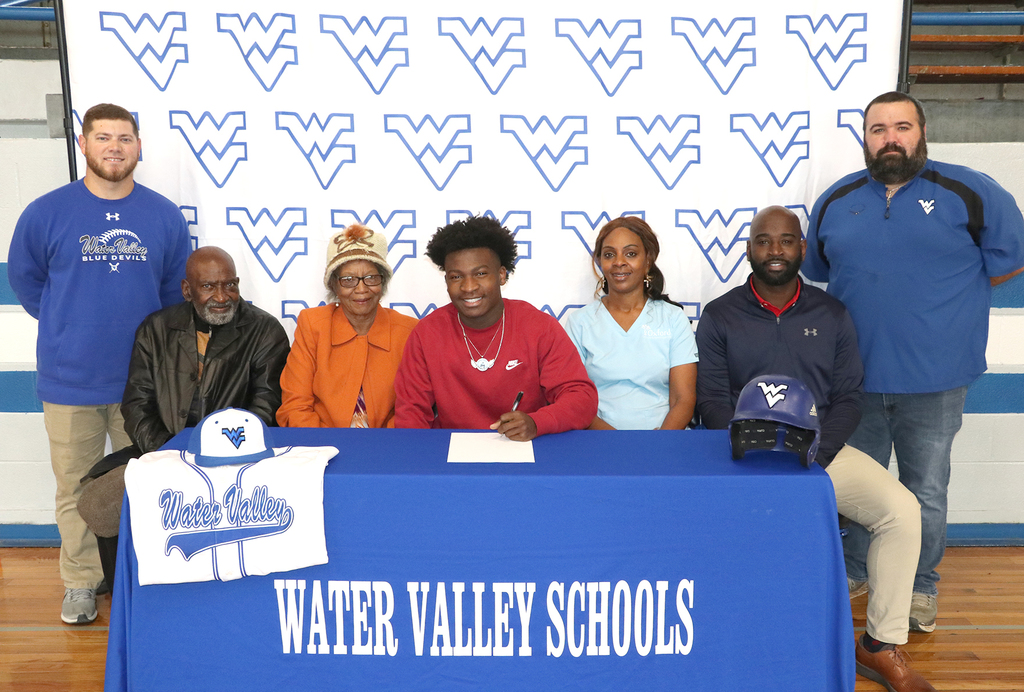 Youth Sculptures on display tonight during parade.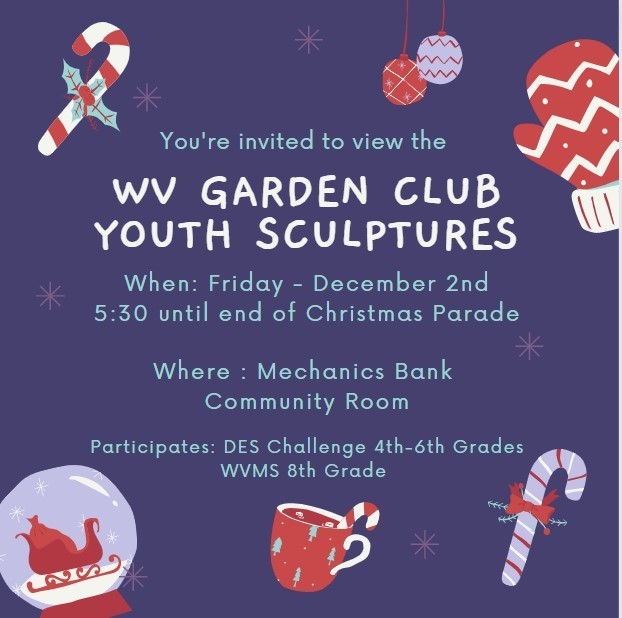 Thanks to everyone who participated and attended the Mental Health Night at Water Valley High School.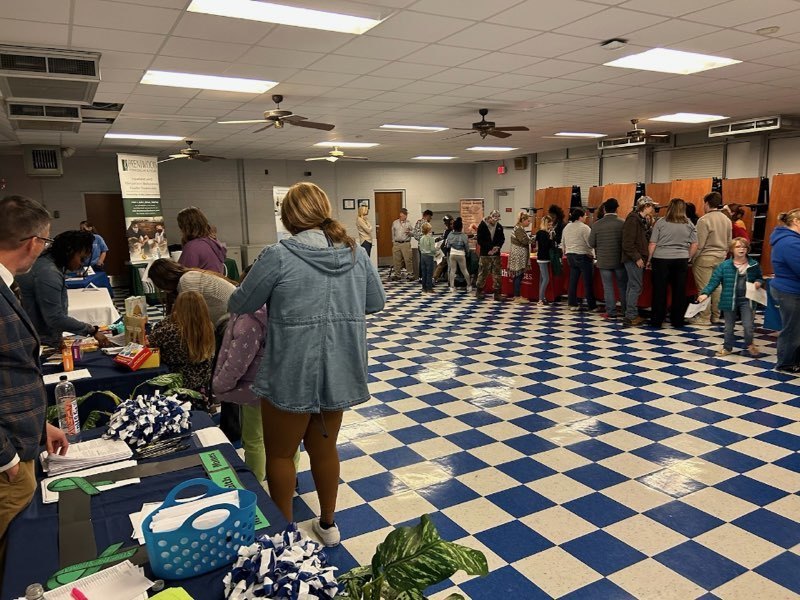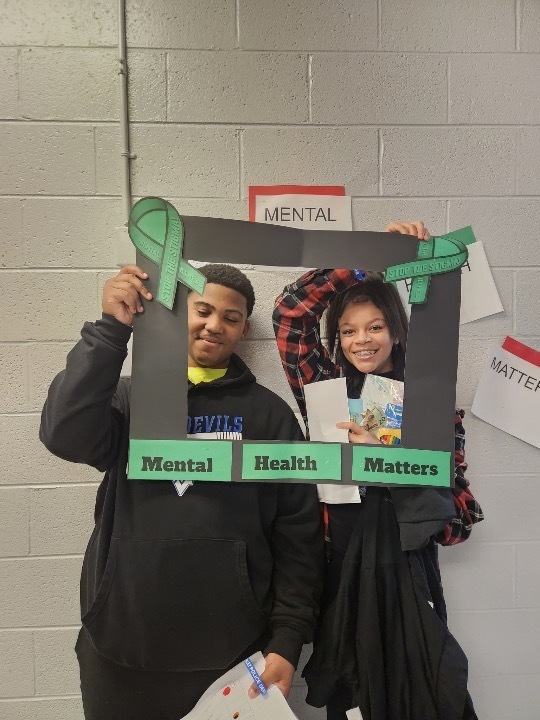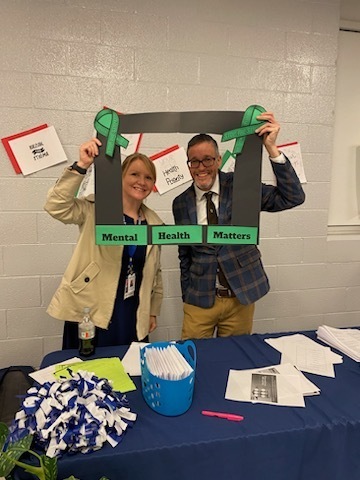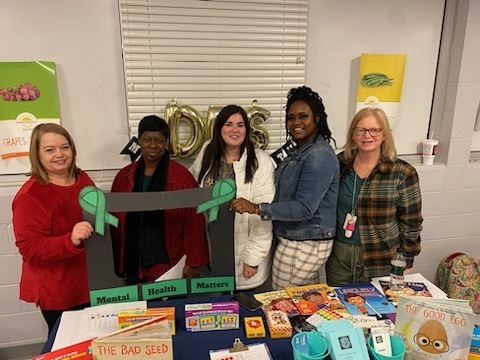 Twelve Days of DES Christmas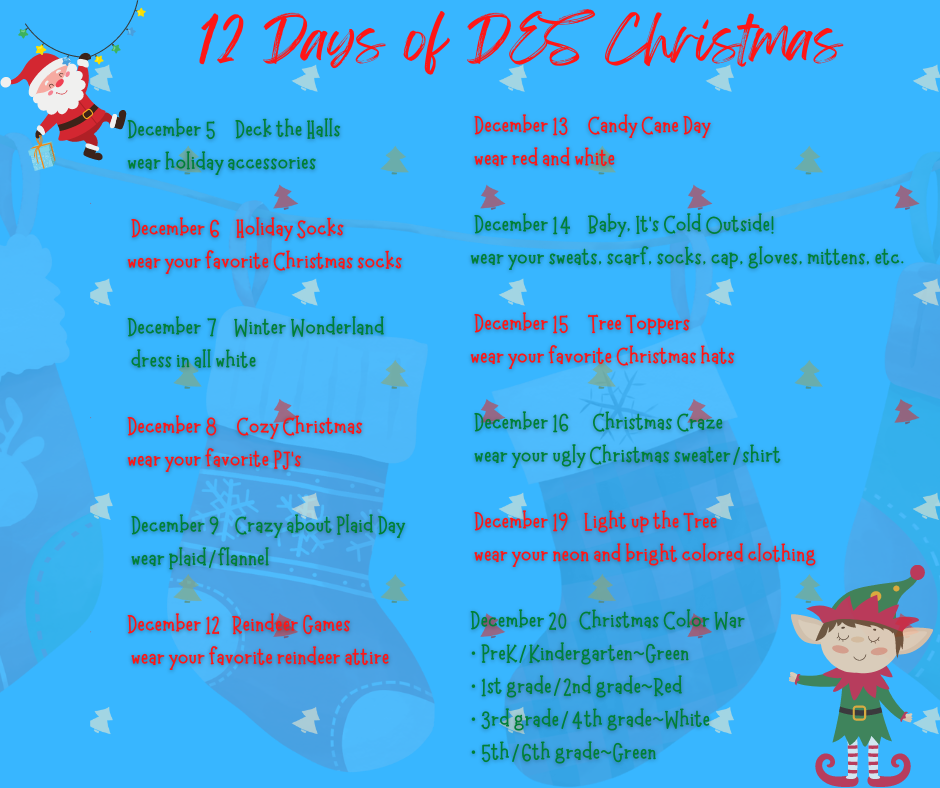 Christmas on Film at Water Valley High graphic credit: Chloe Clement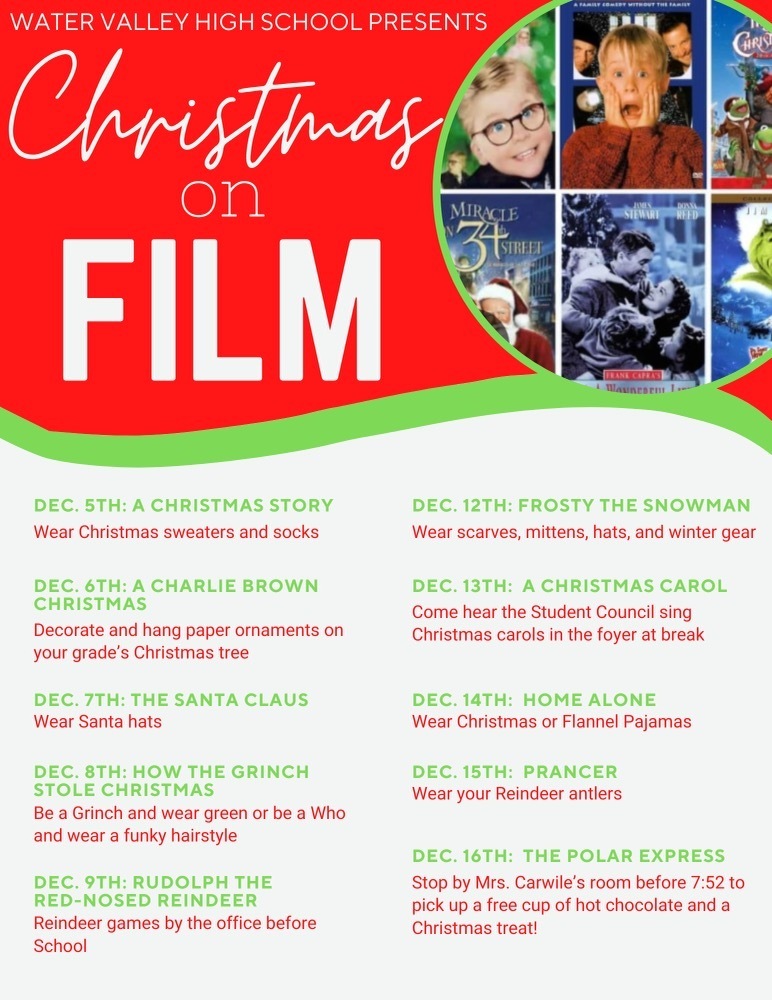 It's beginning to look like Christmas at DES thanks to the DES custodial staff, Jonatheran Baskin, Annie Gooch and Brian White.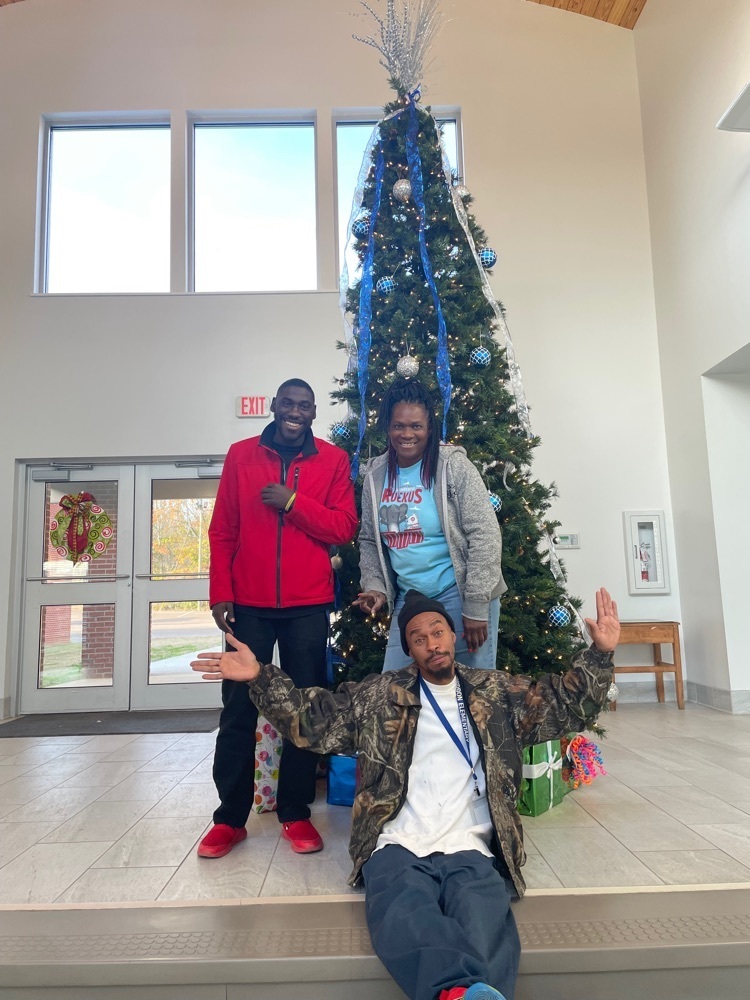 Children's Mental Health Night-December 1, 2022 for grades K-12 at WVHS.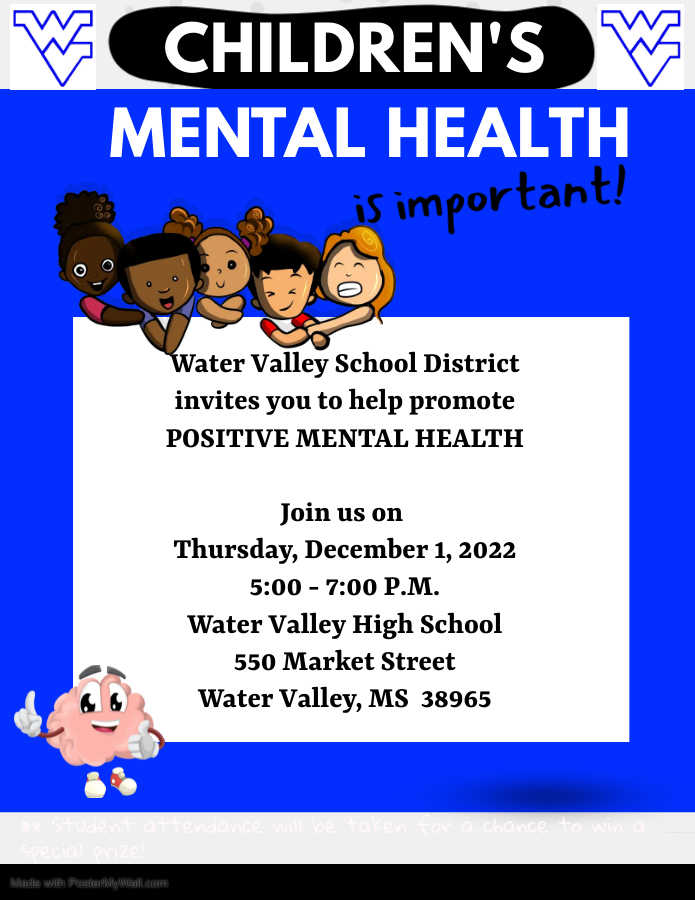 Polar Express Christmas at DES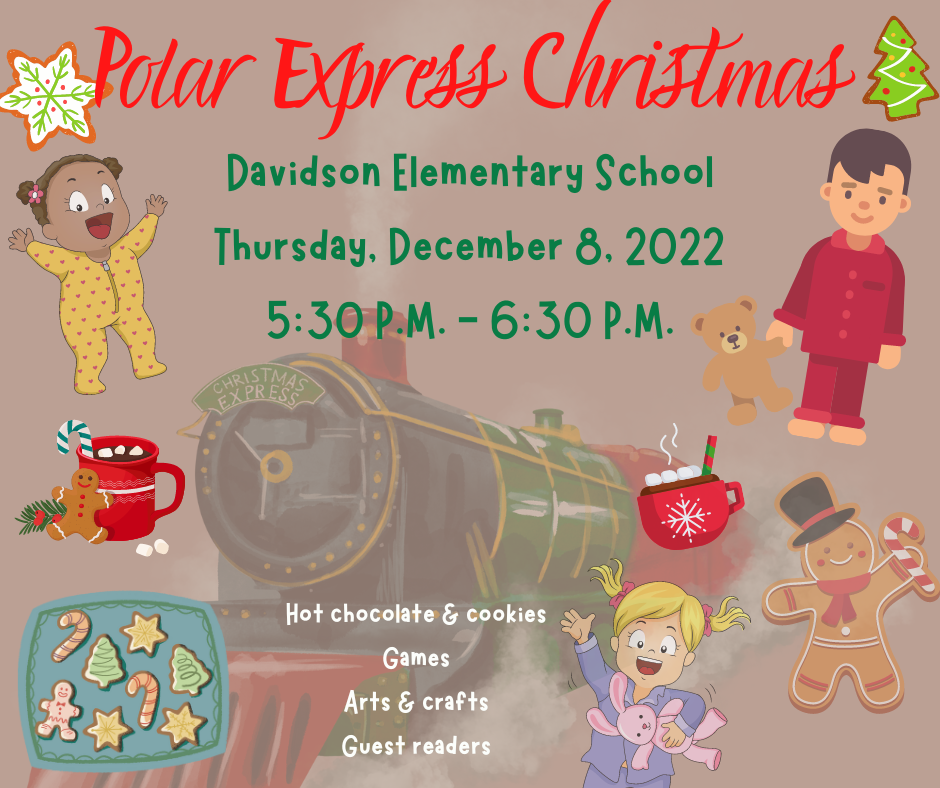 EARLY DISMISSAL DUE TO INCLEMENT WEATHER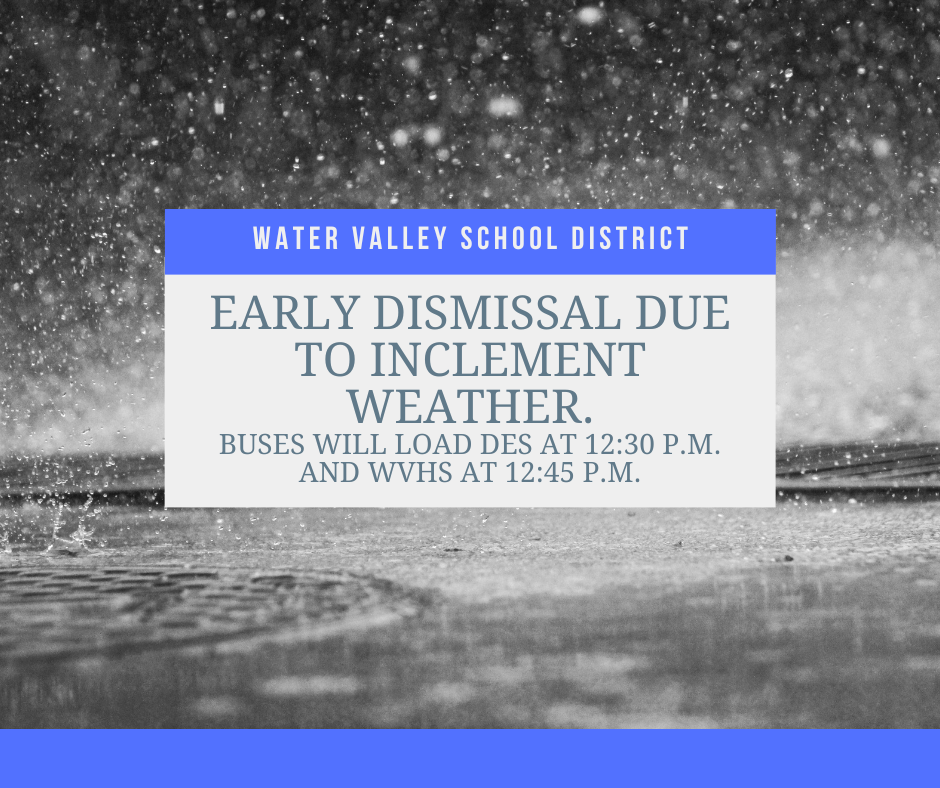 December menus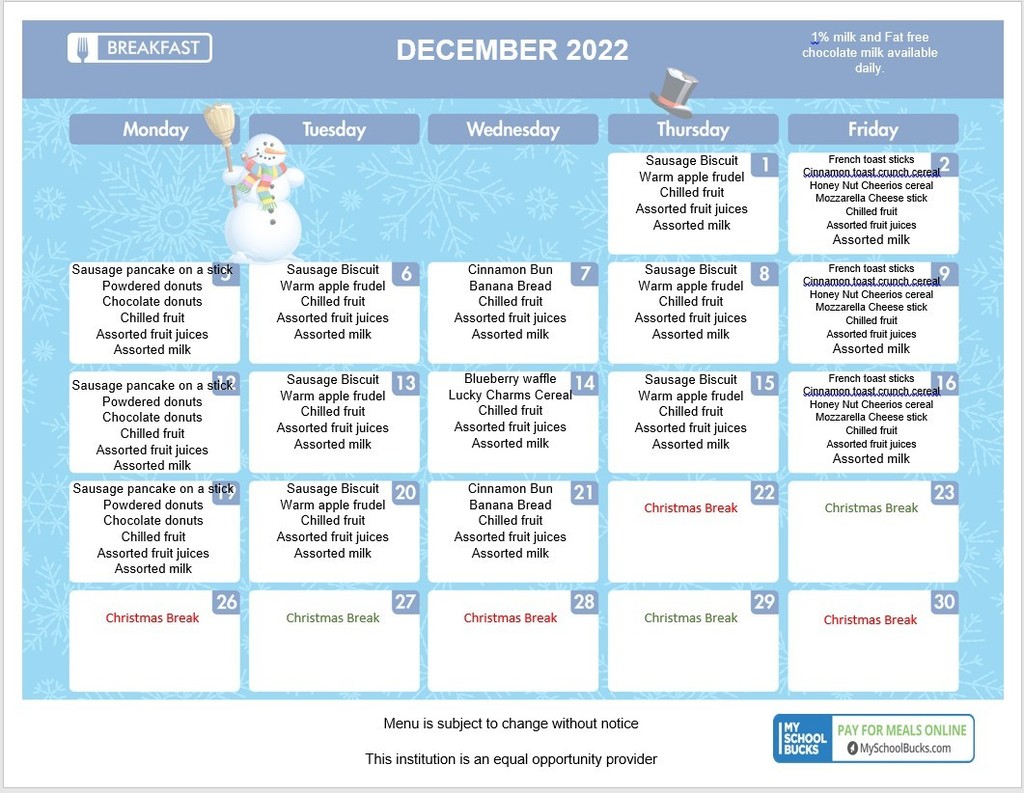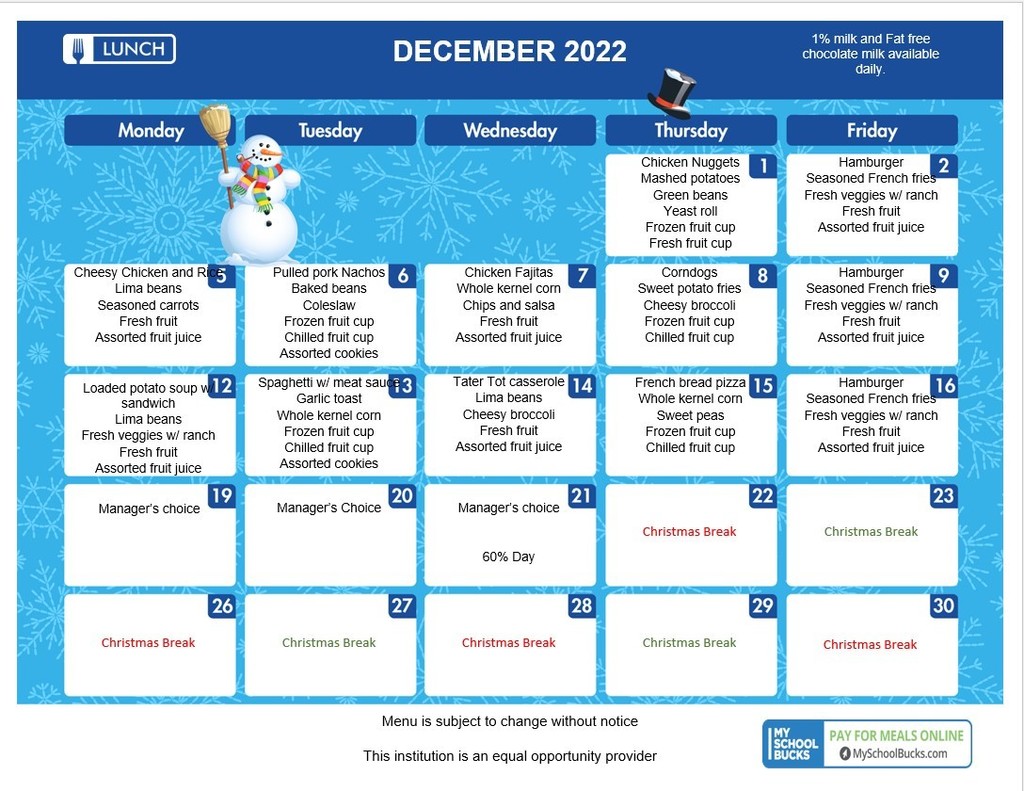 Ms. Struble's math class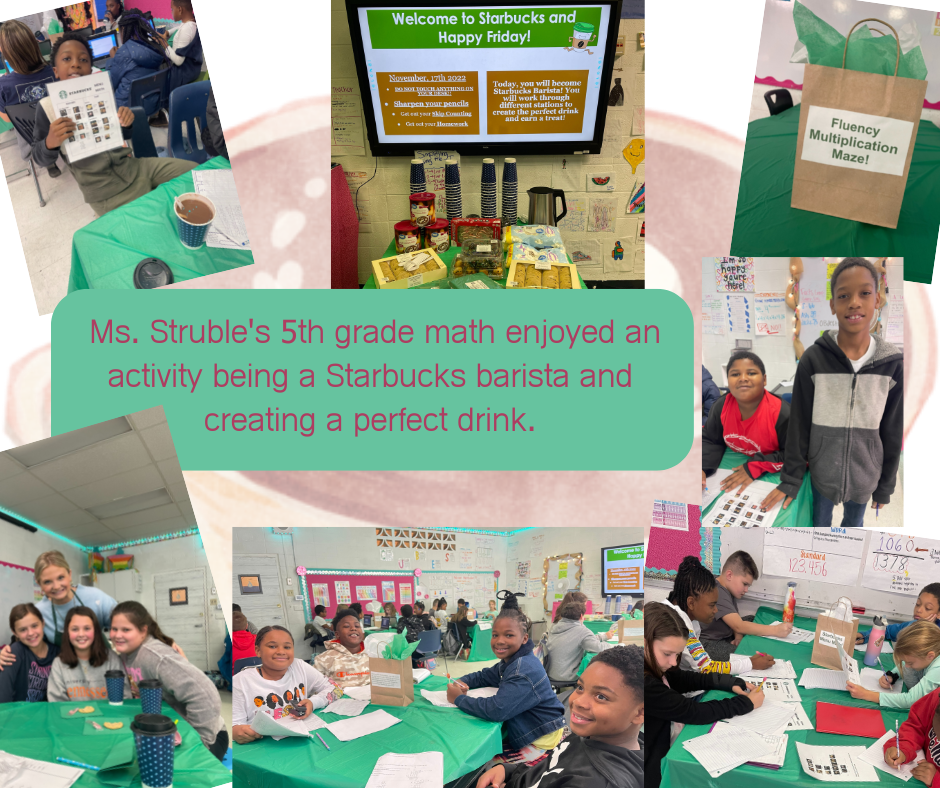 Happy Thanksgiving!

Mrs. Logsdon's second grade students enjoyed Friendsgiving. Students brought items to make friendship soup. Students shared their thankful plates and what they liked about a classmate. Everyone had a fun time showing what they are thankful for.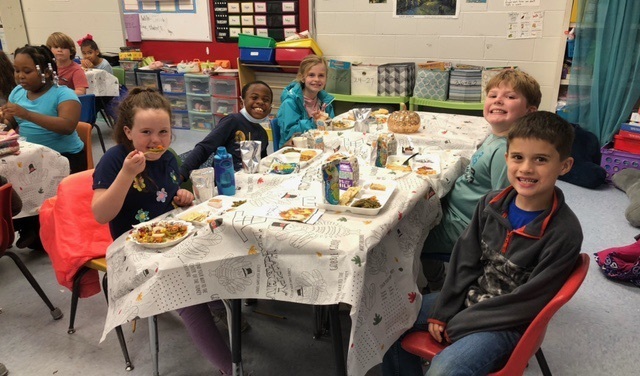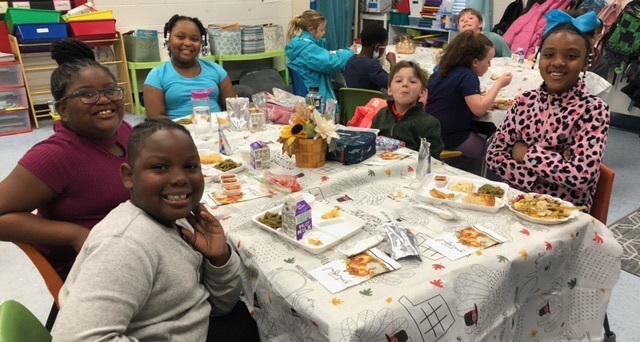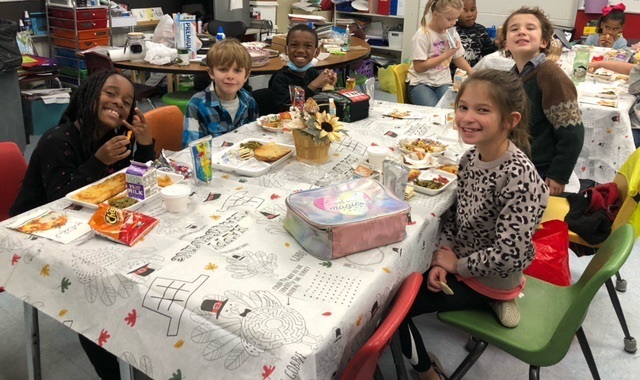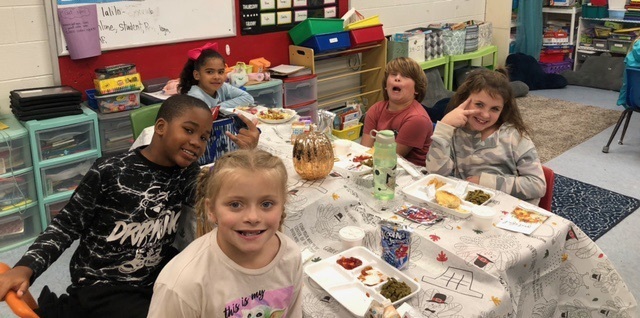 Mrs. Mcminn's 2nd graders made homemade butter just as the pilgrims did and celebrated Thanksgiving on Friday.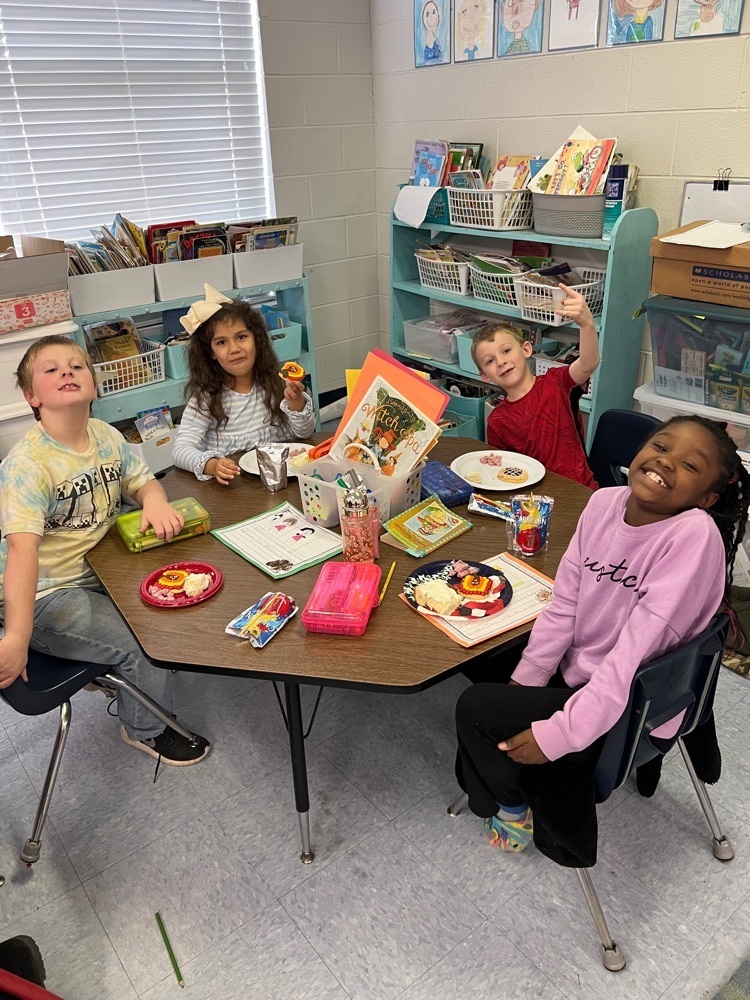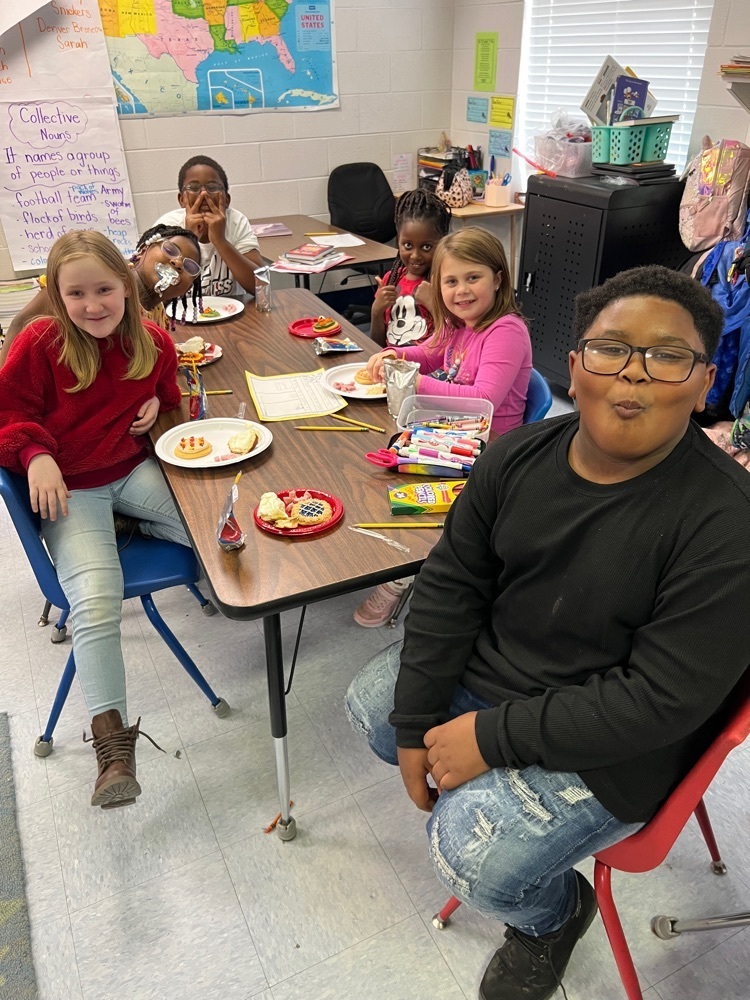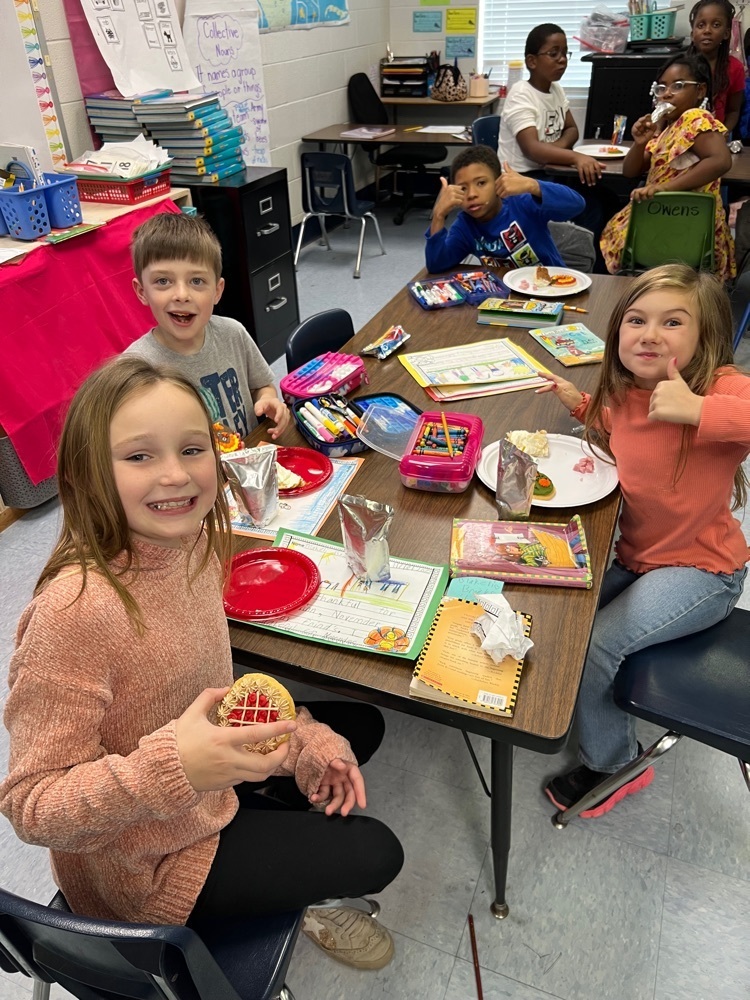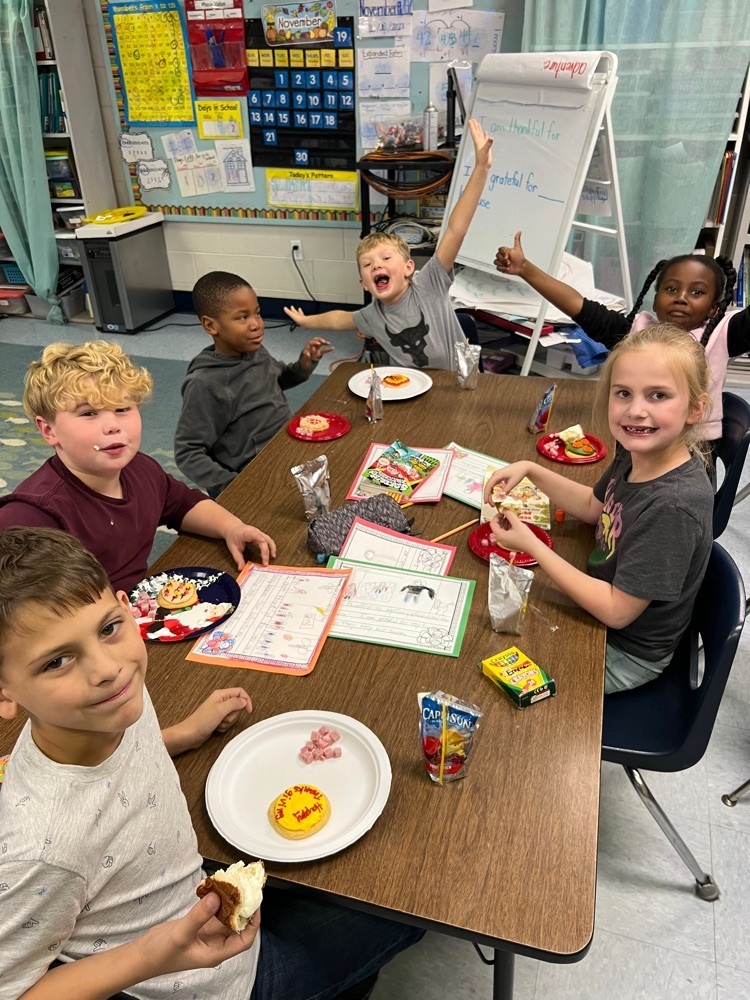 Mrs. Camp's and Ms Avent's kindergarten classes.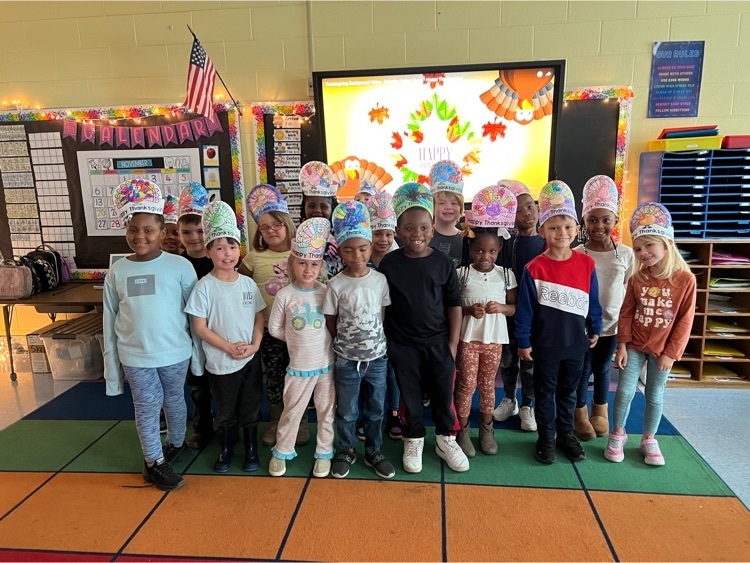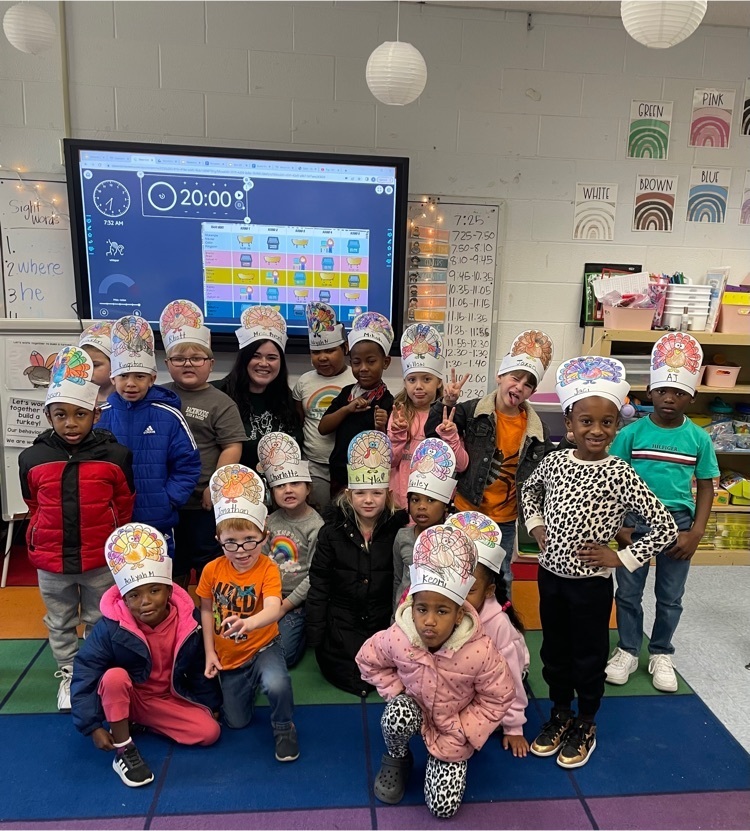 Miss Keene's and Mrs. Zampella's 8th grade Study Skills classes teamed up with the Town and Country Garden Club of Water Valley for the National Garden Club's Youth Sculpture Contest. Students were tasked with creating a sculpture out of recyclable or found materials and creating a title for the sculpture. As a way to celebrate the students' hard work and creativity, the sculpture will be on display in the Mechanic's Bank Community Room on December 2 during the Christmas parade. A select number of sculptures will be chosen to advance to the state level and possibly the national level as part of the NGC Youth Sculpture Context. Special thanks to Jaime and Linda Scott for time and contributions to our students throughout this creative journey. Congrats to all of our participating artists on their submissions, and good luck in the upcoming contest!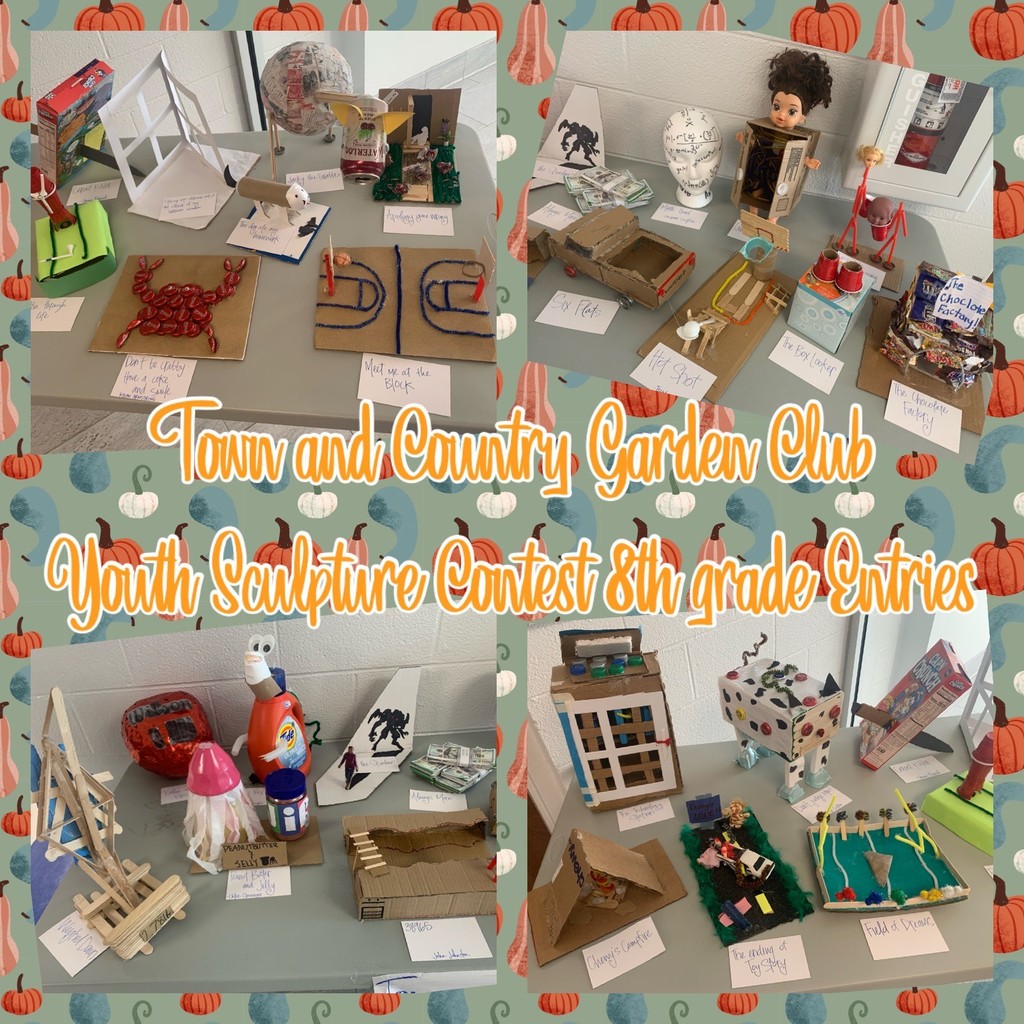 REMINDER! THANKSGIVING BREAK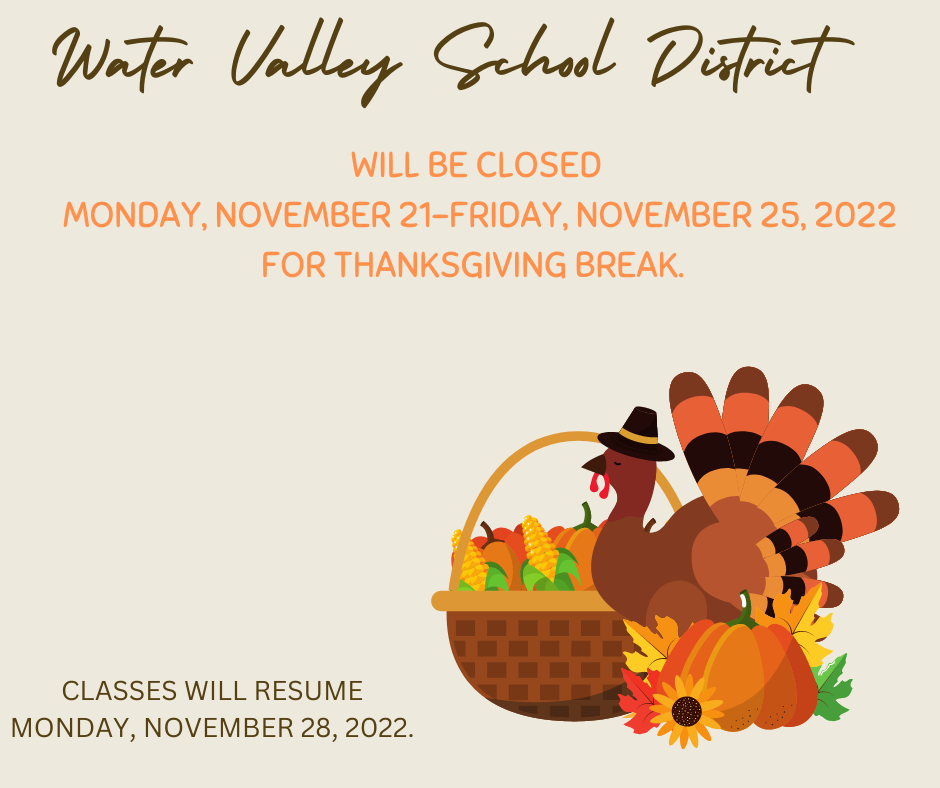 Blue Devils All Region Team honorees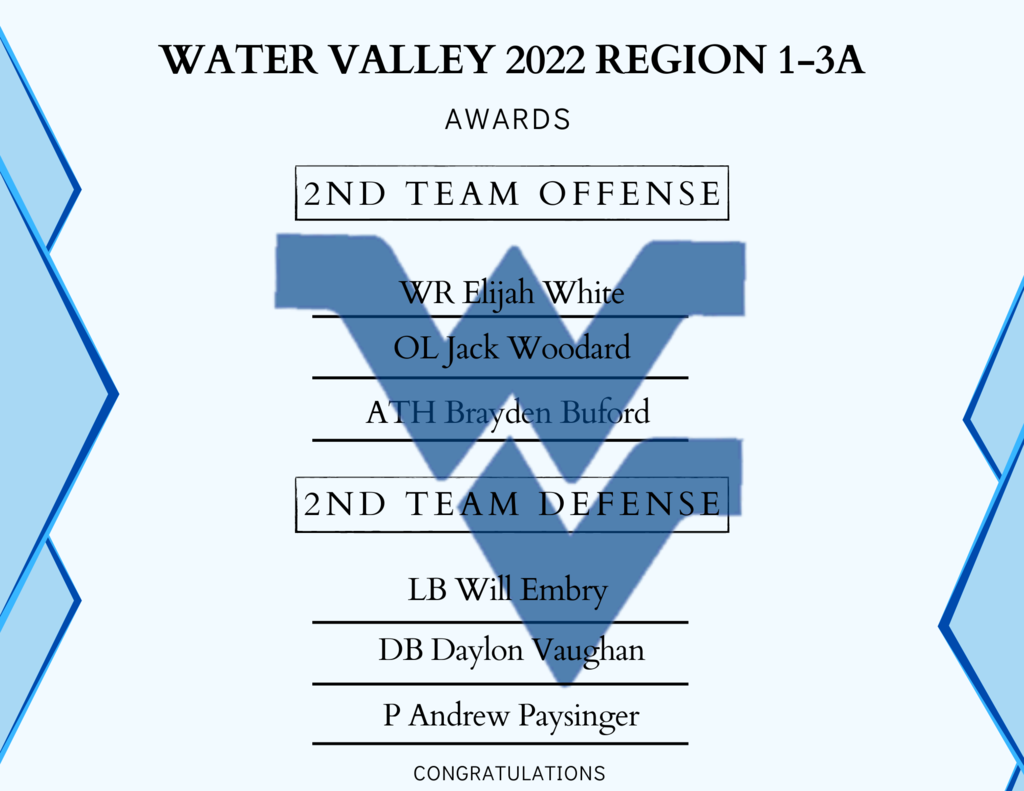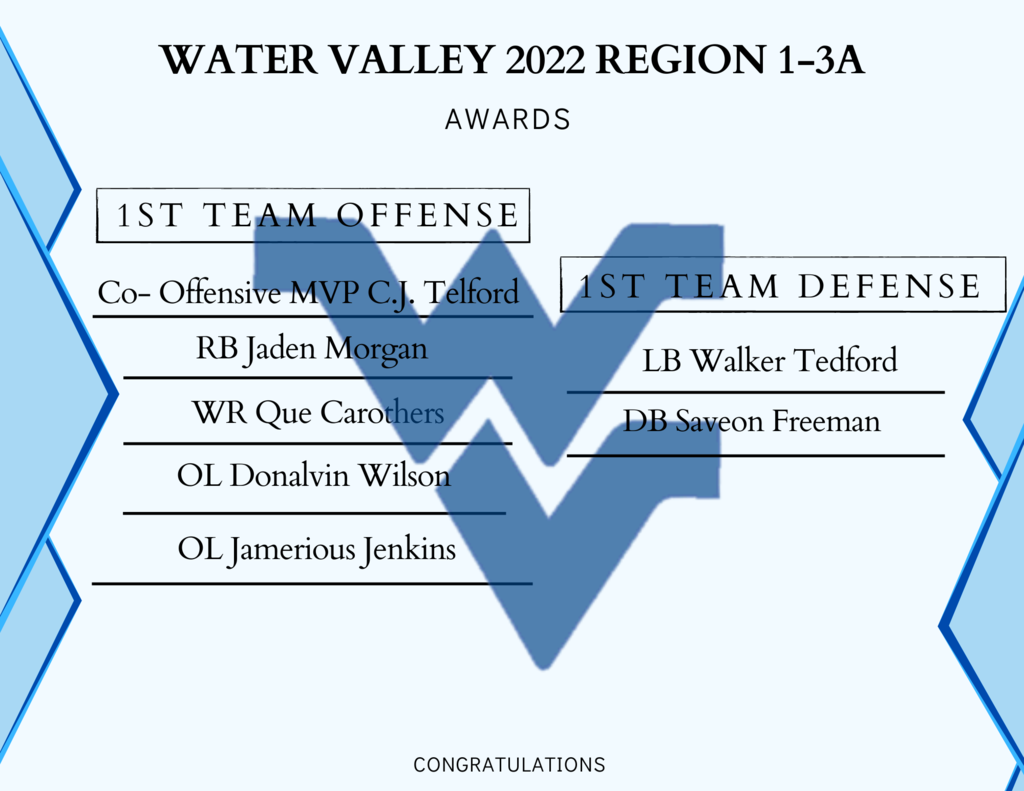 The WVHS Archery Team competed in the AIMS-Archery in Mississippi Schools fall Xtreme shootout in Jackson on Wednesday winning FIRST PLACE. The Blue Devils competed against five other teams and approximately fifty shooters from schools across the state with Oak Grove High School placing 2nd and Scott County placing 3rd. Junior Kellen Hart was the overall individual winner with a score of 581. Kellen shot a 291 on block targets and 290 on 3D targets; 300 is a perfect score for each target. The top six archers for Water Valley were: Kellen Hart, Matthew Surrette, Arthur Fielder, Heath Wrenn, Lillien White and Alexis Kordik. The archery team is coached by Steve Lindsey and Jackie Egdorf. Congratulations Blue Devils!